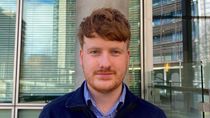 Published: 03/02/2023
-
10:00
Updated: 03/02/2023
-
10:13
The timeline of Nicola Bulley's last known movements have been released as police continue their urgent search for Lancashire mum Nicola Bulley.
The 45-year-old took the same route she always did when dog walking, but within half an hour of her last being seen her possessions were found and she was nowhere to be seen.
---
Her family said her behaviour was normal in the days leading up to her disappearance, with police saying there were "unanswered questions about what has happened to Nicola".
On Thursday, the day before Nicola went missing, her parents Ernest and Dot picked her daughters up after they finished school and took them home while Nicola continued working in Garstang, just five miles from where she lived.
Nicola asked if her parents would stay longer to look after the children as she had a meeting over Zoom with one of her clients.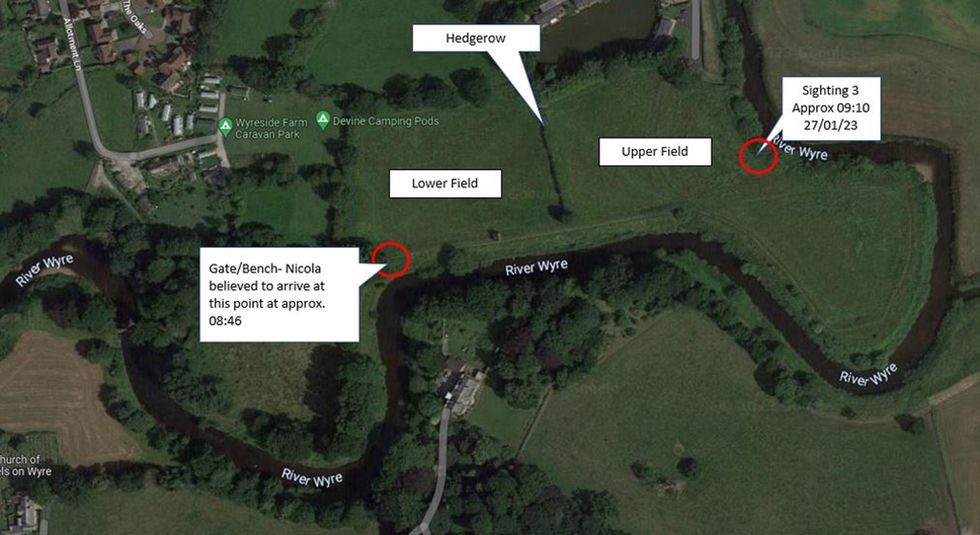 Police have mapped out the last known movements on Nicola Bulley.
Lancashire Police
She returned home and said goodbye to her parents for the last time before her disappearance.
She then booked a spa day with her sister near Preston before turning in for the night.
The next day she dropped her children to school before walking her dog Willow, following the same route she normally took along the River Wyre according to her Strava account.
She was spotted by a dog walker that she knew at approximately 8.50am and at 8.53am sent an email to her boss.
At 8:57am she booked in a playdate, with a close friend telling the Mirror: "She sent a text message to a friend whose mortgage she had just recently signed off on to arrange for the girls to go for tea this week"
She logged into teams at 9.01am for a call which lasted until 9.30am, a witness saw her during this time walking Willow although police are still currently trying to work out exactly when this was.
Nicola remained logged into her Teams account after the call, her phone and dog were then found by another dog-walker at approximately 9.35am.
The woman rang the primary school that Nicola's children attended who phoned her partner Paul Bulley.
Paul then rang the police who began their search later in the day.
The police have said there is currently "nothing to suggest any third party involvement in Nicola's disappearance".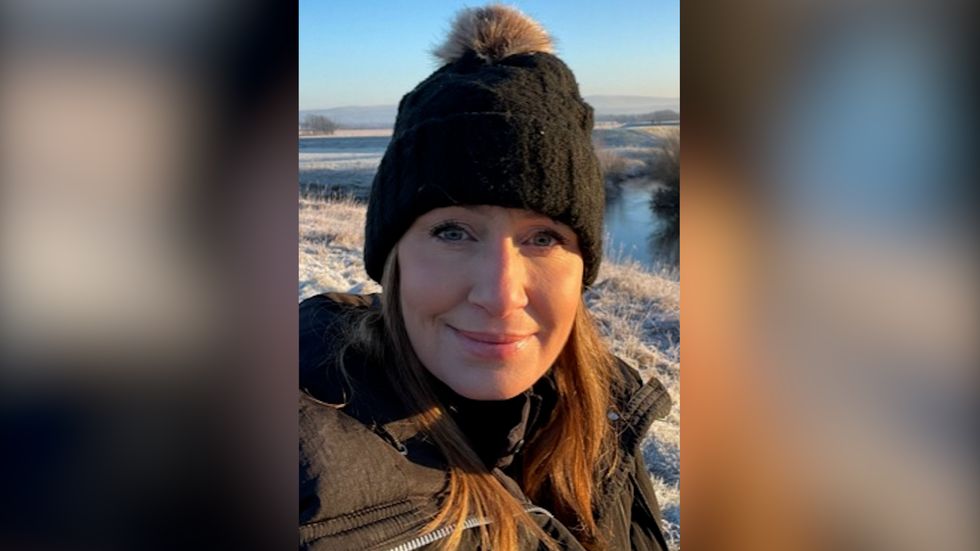 Lancashire Police are continuing their search for the 45-year-old mother.
Lancashire Police
Supt Sally Riley said: "We know that Nicola going missing has caused a great deal of concern for the wider local community, as well as obviously being an awful time for her family.
"This remains a missing person inquiry and at this time there is nothing to suggest any third-party involvement in Nicola's disappearance.
"I appreciate that there are unanswered questions about what has happened to Nicola, but I would urge people not to speculate or spread false rumours. We will share updates when we can, but we must be factual.
"Nicola's family are being kept up to date with events and are being supported by officers.
"We are really grateful for the community's help and co-operation so far, but I'd like to stress again parts of the riverbank are treacherous, especially after the recent rain, and we would ask that nobody puts themselves in danger and that the police and partner agencies' efforts to find Nicola are not compromised."
Nicola is described as being 5ft 3ins tall, with light brown shoulder-length hair and an Essex accent.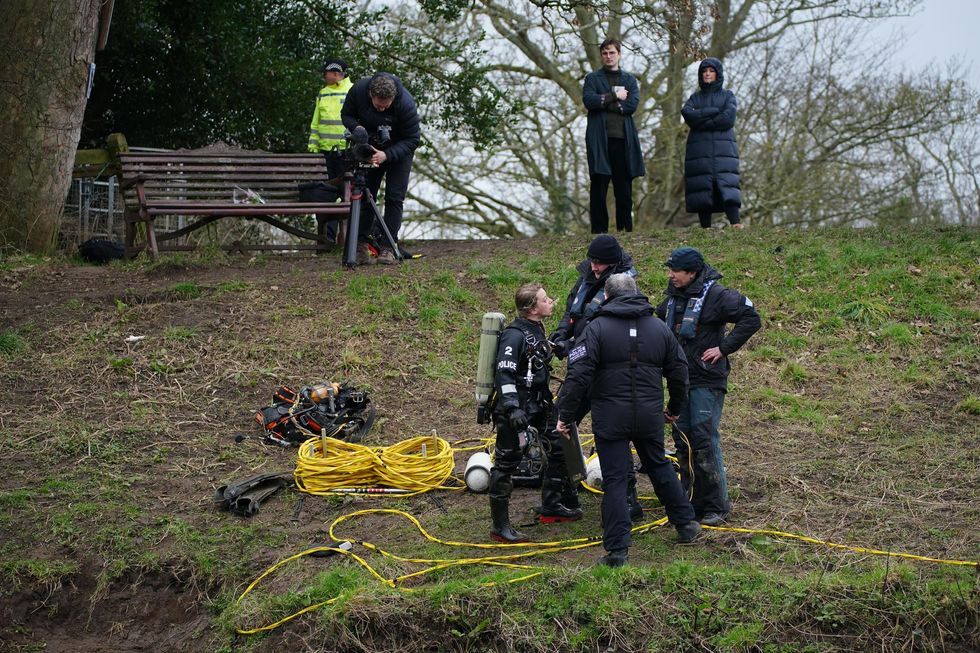 Anyone with information on Nicola's disappearance has been urged to contact the police.
Peter Byrne
She was last seen wearing a long black gilet jacket with a hood, black jeans and olive-green ankle wellies. Her hair was tied into a ponytail.
Anyone with information has been urged to call 101 quoting log 565 of January 30th.