Published: 16/03/2022
-
07:35
Boris Johnson has announced that the Nazanin Zaghari-Ratcliffe negotiations are "going right up to the wire" in an update he gave on talks with Iran.
His comments come a day after Mrs Zaghari-Ratcliffe, a British-Iranian national, had her passports returned after being detained for six years.
---
The Prime Minister said that while talks on releasing Mrs Zaghari-Ratcliffe were "moving forward," negotiations "continue to be under way".
Mrs Zaghari-Ratcliffe's MP Tulip Siddiq told GB News this morning, that her release is "looking more hopeful than it has done in the last six years" and having her British passport returned is a promising step towards the mother's freedom.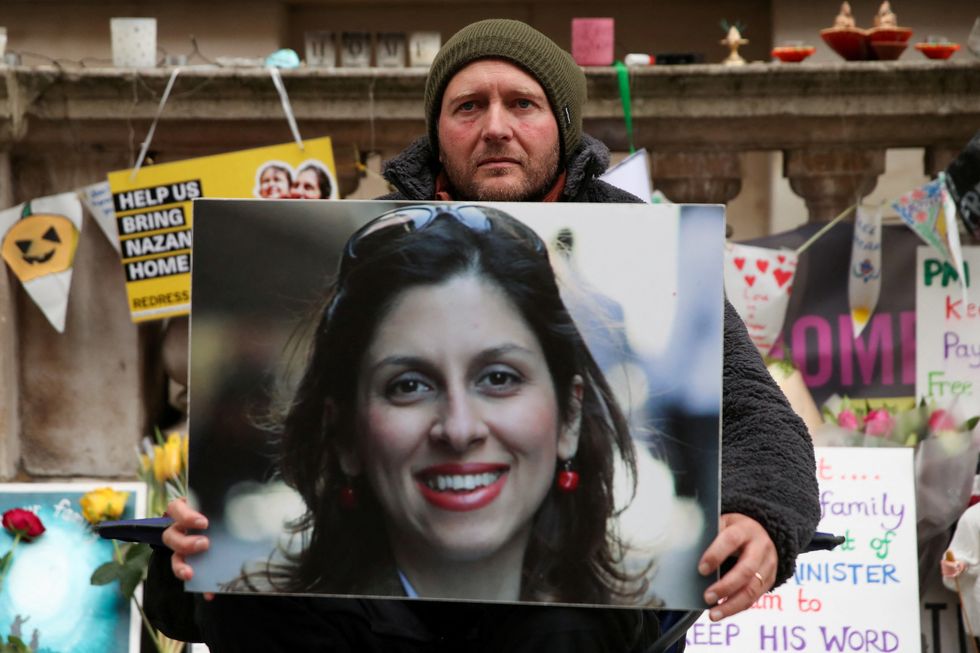 Richard Ratcliffe, husband of Nazanin Zaghari-Ratcliffe, campaigned for his wife's release by going on a hunger strike
PETER CZIBORRA
Ms Siddiq said Mrs Zaghari-Ratcliffe was called over the weekend by the Ministry of intelligence to come in for questioning.
The Labour MP for Hampstead and Kilburn said: "When she went in, there was a long line of questioning and scare tactics as she described it.
"And by the end of it, they handed her British passport back to her which is astonishing! Bare in mind she hasn't seen her passport since the 3rd April 2016".
Mrs Zaghari-Ratcliffe was arrested in Tehran airport in 2016 on charges of plotting to overthrow the Iranian government.
According to her family, she was told by authorities that she was being detained because of the UK's failure to pay their outstanding debt of £400m to Iran.
The debt is related to the UK cancelling their order for 1,500 Chieftain tanks in the 1970s.
The 43-year-old from West Hampstead in London, was briefly released in 2021 due to the Covid-19 pandemic, but was then further sentenced to another year's confinement last April after being accused of "spreading propaganda."
In total, Mrs Zaghari-Ratcliffe has spent four years in Tehran's Evin Prison and one year on house-arrest.
This morning, Mr Johnson said at the Emirates Palace hotel in Abu Dhabi: "It is true and it has been for a long time that we're negotiating for the release of our dual nationals in Tehran.
"There are some very sad cases, including Nazanin.
"I really don't think I should say much more, I'm sorry, although things are moving forward.
"I shouldn't really say much more right now just because those negotiations continue to be underway and we're going right up to the wire."
According to Thomson Reuters Foundation, Mrs Zaghari-Ratcliffe's employer, her lawyer Hojjat Kermani has said he is "hopeful that we will have good news soon".
Her husband and daughter, Gabriella, have long been campaigning for her release and international rights groups have been condemning her treatment.
In November 2021, her husband camped outside the Foreign Office in London on a three-week hunger strike.
In December, Foreign Secretary Liz Truss said the £400million that Britain owes Iran is a "legitimate debt" that the Government wants to pay.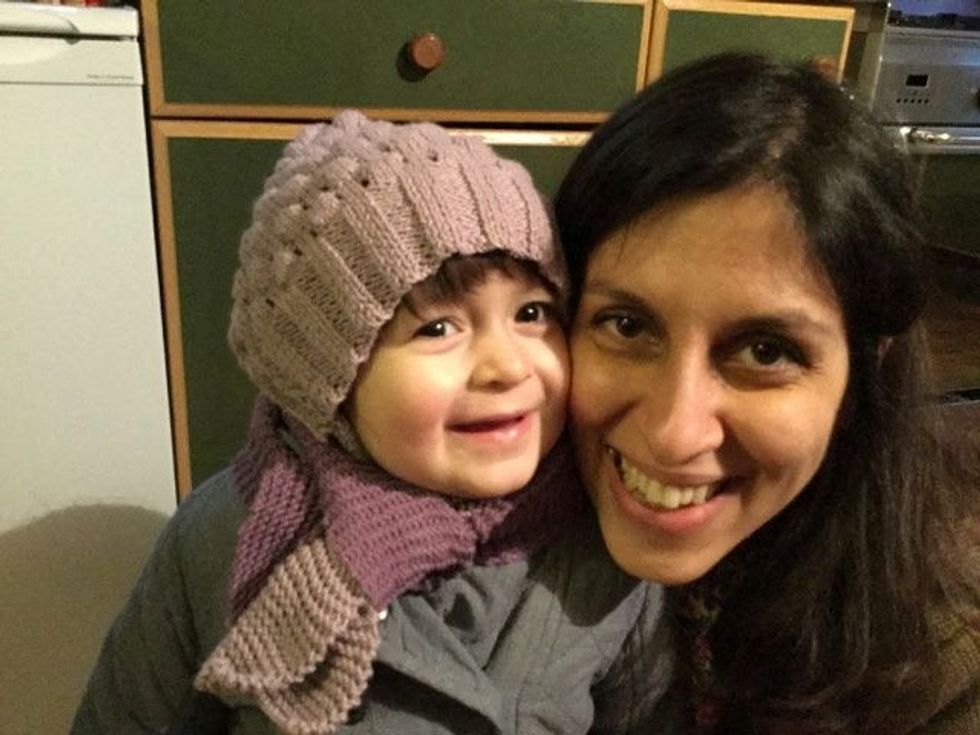 Nazanin Zaghari-Ratcliffe and her daughter Gabriella
KARL BRANDT/FREE NAZANIN CAMPAIG