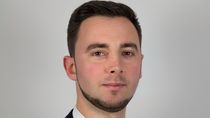 Protesters outside a hotel housing asylum seekers in Merseyside erupted into violent confrontations last night, in scenes likened to a "war zone".
A police van was set alight as clashes broke out in a carpark outside the Suites Hotel in Knowsley.
---
Police officers were dressed in riot gear as they sought to restore order.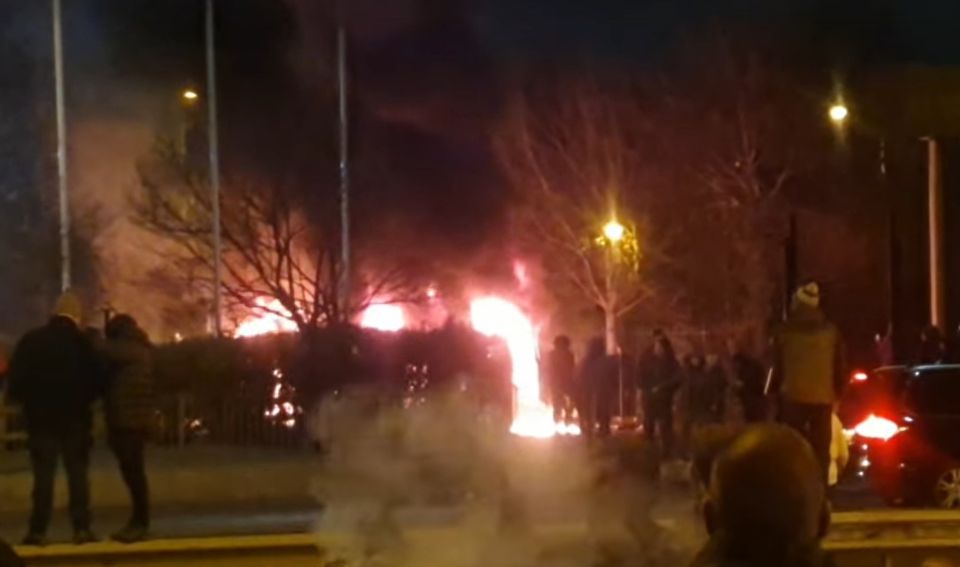 A police van was set alight as officers attended in riot gear to restore calm
PA
Three people were arrested suspicion of violent disorder following the confrontations.
What initially started as a peaceful protest against the housing of asylum seekers in the area, quickly escalated when counter-protesters arrived.
Clare Moseley, founder of refugee charity Care4Calais, said she was among 100 to 120 people from pro-migrant groups who went to the scene in reaction to the protest to show support for the asylum seekers.
She said: "I'm trying to get in touch with some of the poor men in that hotel, I can only imagine how frightened they are. It was like a war zone."
The police have implemented a number of road closures on the East Lancs Road and urged motorists to avoid the area and those in the area to disperse.
It is not thought that anyone was injured in the confrontations.
Assistant Chief Constable Paul White from Merseyside police said: "We will always respect the right to protest when these are peaceful, but the scenes tonight were completely unacceptable, putting those present, our officers and the wider community in danger.
"Thankfully we have not had any serious injuries reported up to this point, but for officers and police vehicles to be damaged in the course of their duty protecting the public is disgraceful.
"We have arrested some of those suspects and will continue without hesitation to review all and any evidence which comes in, through CCTV, images or other information you may have."
A number of campaigns have been organised in recent weeks across the UK in protest at Home Office plans to use hotels to house asylum seekers.
Locals have criticised the Government department for its housing plans, claiming it will have an impact on their area.
Knowsley Council leader Graham Morgan has said he was "saddened and concerned" by the violent clashes outside the hotel last night.
He added: "The behaviour of those involved was totally unacceptable and has put safety of the local community, police officers and our emergency services on the scene, at risk.
"My message to the rest of our community is one of reassurance.
"This kind of behaviour is not welcome here and we will not let the wicked and mindless acts of a small minority destroy our community spirit and willingness to support others when in need."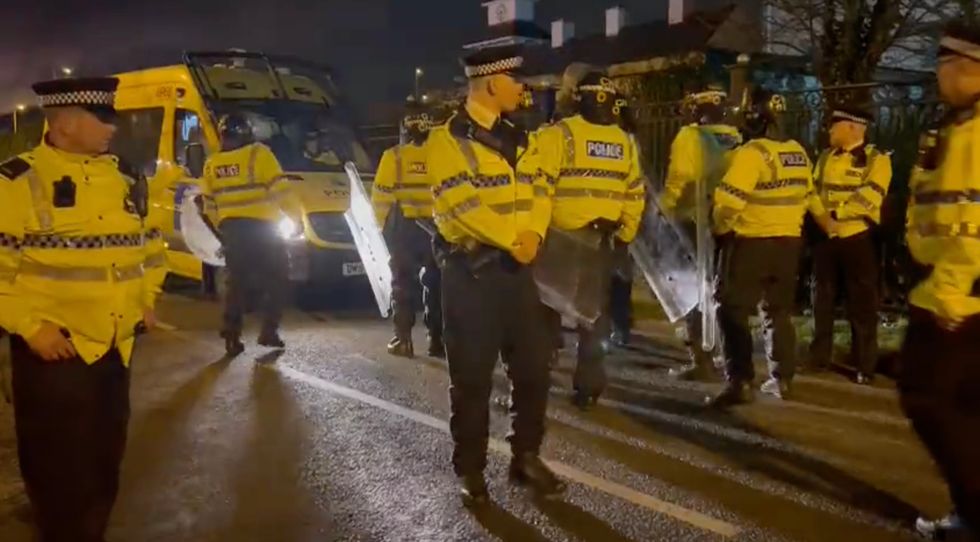 Three arrests were made for violent disorder
Care4Calais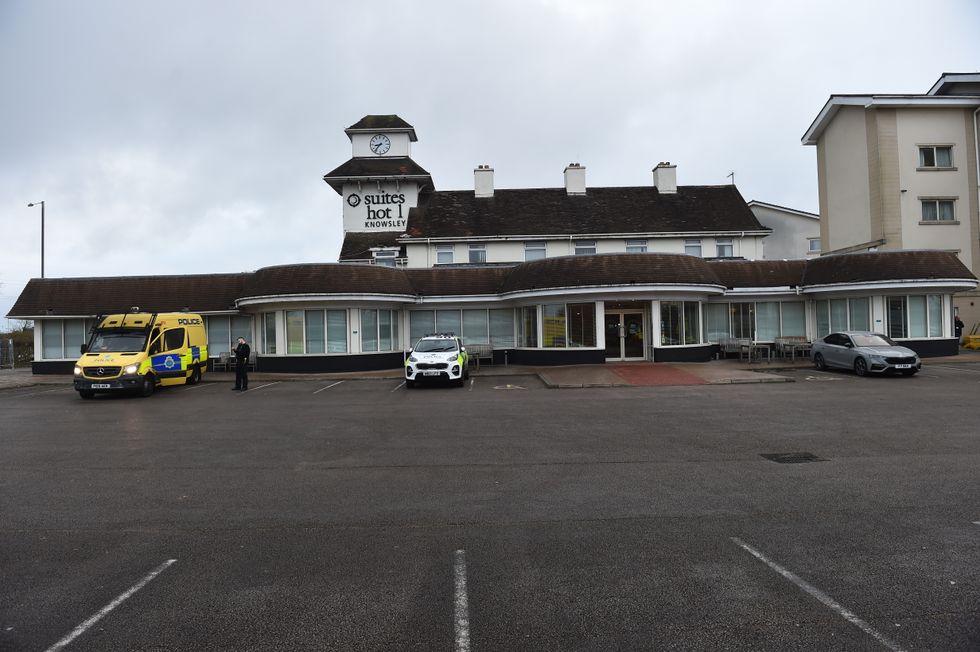 Police have urged locals to stay away from the area, with a number of road closures in place
Peter Powell