Published: 02/11/2022
-
10:18
Updated: 14/02/2023
-
10:33
Meghan Markle has spoken out about her "whirlwind" morning routine with Archie and Lilibet in the latest episode of her Archetypes podcast.
Meghan was joined by actress and director Pamela Adlon for a section of the newly released episode, which promised to investigate "labels that try to hold women back".
---
Speaking about her morning routine to Ms Adlon, the Duchess of Sussex said: "Yeah well so the morning rush I'm sure it'll only get more chaotic as they get older.
"But for me, it's, you know, both monitors on, for the kids to hear them, always up with Lili, get her downstairs, then a half hour later Archie's up.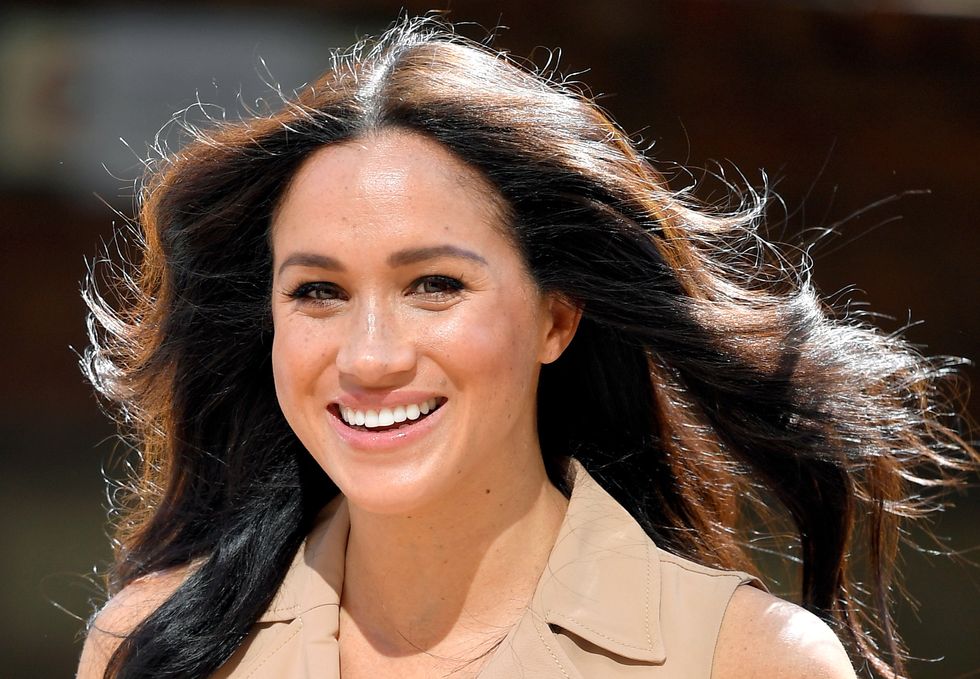 Meghan Markle
TOBY MELVILLE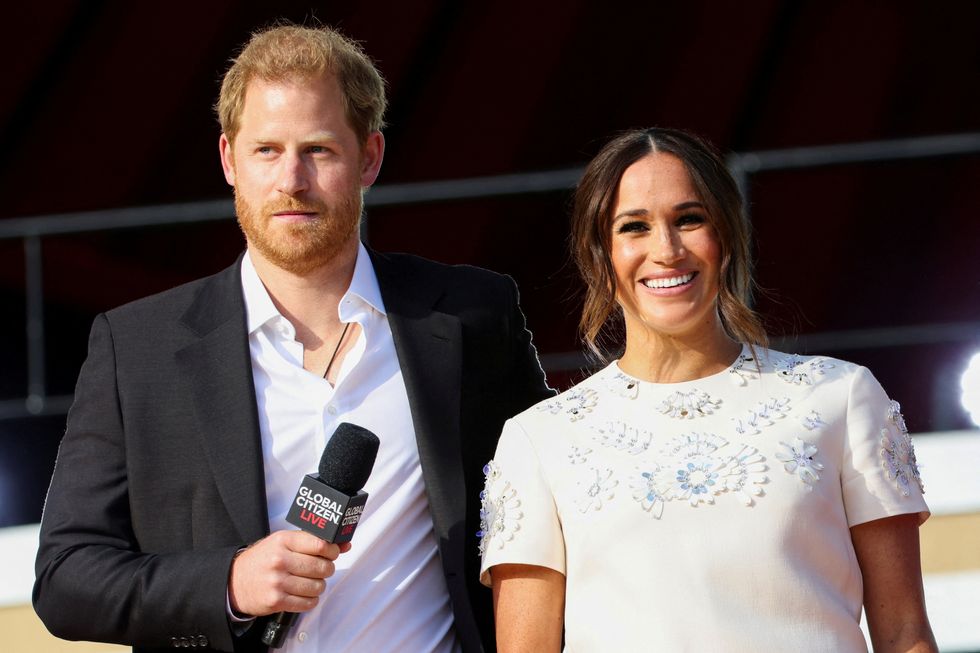 Meghan Markle and Prince Harry
Caitlin Ochs
"Start doing his lunch box right before he's up, while I have her, getting her a little nibble, my husband's helping me get him downstairs.
"And I make breakfast for all three of them.
"It's very important to me, I love doing it. To me, it feels like the greatest way to start the morning.
"And then it's like feed all three of the dogs because we just got another dog and then get Archie out of the door to school and, you know, it feels like a whirlwind."
During the episode, Meghan also revealed she found the British citizenship test "so hard" and even the Duke of Sussex had "no idea" of some of the answers.
Meghan said she turned to Harry for help while practicing for the official government quiz, but she also appeared to suggest the British-born duke – who is fifth in line to the throne – was also stuck on the questions.
When Meghan's engagement to Harry was confirmed in 2017, Buckingham Palace announced that the former Suits star would become a British citizen.
But the Sussexes quit the working monarchy in 2020 and moved to the US, amid reports Meghan had abandoned the process of seeking citizenship.
Meghan said: "That citizenship exam is so hard. I was studying for it and I remember going 'Oh my goodness'.
"I would ask my husband 'Did you know this? Did you know this?' and people went 'Oh, I had no idea'."
Ms Adlon, best known for voicing Bobby Hill in the animated comedy show King Of The Hill, joked: "I think they made it harder for you. They were like 'We're gonna really throw up walls on this one'."
Meghan laughed and said, "You think?