Published: 15/07/2022
-
14:43
Updated: 14/02/2023
-
10:50
A man who dressed up as a "female athlete" at a town carnival has hit back at claims their act was "transphobic".
Maurice Cockwill, 75, was one of three men who ran behind a float dressed in sports bras, speedos and wigs during the Great Torrington MayFair and Carnival in Devon in May.
---
Mr Cockwill, his son Carlton Cockwill and their friend Paul "Benson" Hutchings were running alongside five women.
Signs on the float they were running behind read: "Of course we're women, we sit down to pee" and "Olympics 2024 woman's 100m final".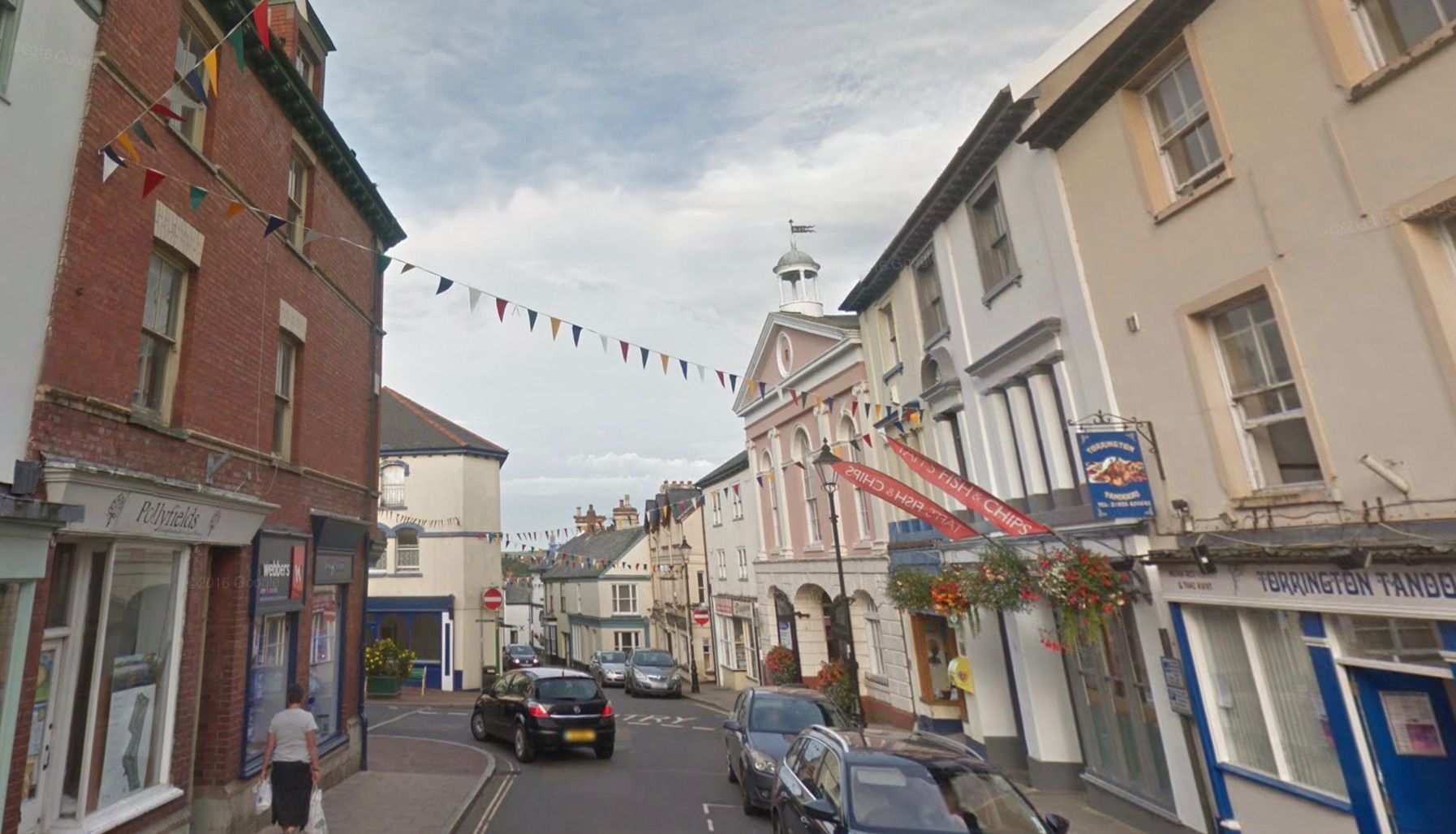 Great Torrington, Devon
Google Maps
The signs referred to world's swimming governing body, FINA's decision to ban transgender athletes from female events.
The float and men have been slammed, including by trans stand-up comedian Donna Landy, who attended the event.
But speaking out following the criticism, Mr Cockwill said: "We never intended to create offence.
"I don't know what's happening to the country. Is all humour dead or what?
"We've always joined in with the MayFair carnival. We take the mickey out of anything – the Government, the mayor, the council – everyone is fair game and we'll do anything that's topical.
"We sail close to the wind sometimes but we never resort to smut or anything like that."
In conversation with MailOnline, he added: "Back in the 1980s I qualified as a coach with Bideford Blues – an amateur athletics club.
"And now I see in athletics and swimming the possibility of people born biologically as men competing as women.
"If you coached a young girl, and she got to a good standard running for her country, how would she and you feel about that?"
He continued: "So we just thought we'd highlight this in the carnival. We were certainly not intending to take the mickey out of transgender people.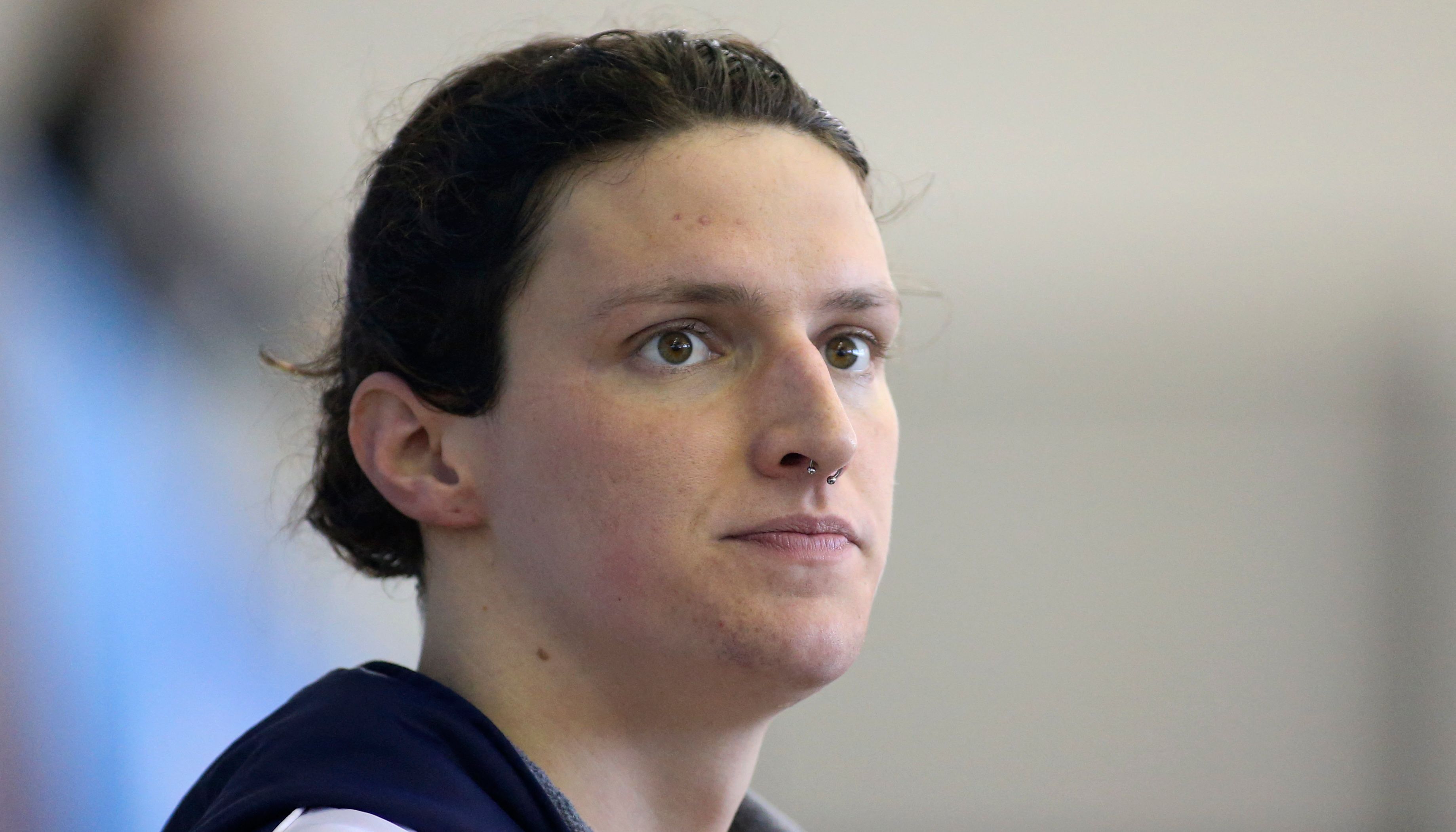 FINA has banned transgender athletes, including Lia Thomas (above), from female swimming events
Brett Davis
"We were just trying to make a point about this issue in sport and have a bit of a laugh. And the crowd seemed to enjoy it.
"I'm not sure who this comedian is. But the carnival was the first week in May and now we're in July. It's good publicity for her I suppose.
"Apparently the MayFair committee is going to have training on the way they judge floats in future. Fair enough, they've got to cover themselves.
"The committee has apologised but we won't be. We've done nothing to apologise for."
His comments come after the festival issued an apology over the float, adding that they have identified a person involved in the incident.
Ms Landy had previously slammed the float, saying: "First float I see at Torrington Carnival is a bunch of blokes in drag and a sign saying 'of course we are female we sit down to pee.
"Bare naked transphobia. OK, not *completely* naked, they had shorts and singlets on."
Ms Landy added to Devon Live: "I was going to the Torrington Carnival to see my daughters, who were in the parade. I got there a bit late and was just catching up with the procession when I came across this float, the last one in the parade, and was a bit puzzled.
"There were clearly some men in drag, along with some women in proper athletic gear, and every now and again they ran a short sprint to catch up with their float.
When I caught up with the float and read the sign my heart sank, it was clearly mocking trans athletes in sport and by extension all trans people, really.
"I suppose the fact that they accepted it so readily shows how little awareness there is of trans issues in our local community. At the time I was shocked, angry, sad - and afraid. I started to wonder, what if people noticed I was trans and started mocking me, or worse?
"I could get jostled, or attacked. Perhaps it sounds far-fetched but I have trans friends who have been ridiculed in public and physically assaulted just for being trans, so who's to say it couldn't happen here?"