Published: 08/04/2022
-
17:33
Dame Cressida Dick claimed London murders, shootings and stabbings are all down in a farewell letter to London as her tenure draws to a close.
The Met's most senior officer said she was "really proud" of what the force had achieved in her five years in the job adding that it is "much more diverse, much more professional and bigger" with more than 34,000 officers employed.
---
Dame Cressida wrote: "Murders, shootings and stabbings are all down. These figures are not an accident. They are not repeated in other major UK cities.
"They are down because we, working with our partners and communities, drove them down and have brought ever more serious offenders to justice.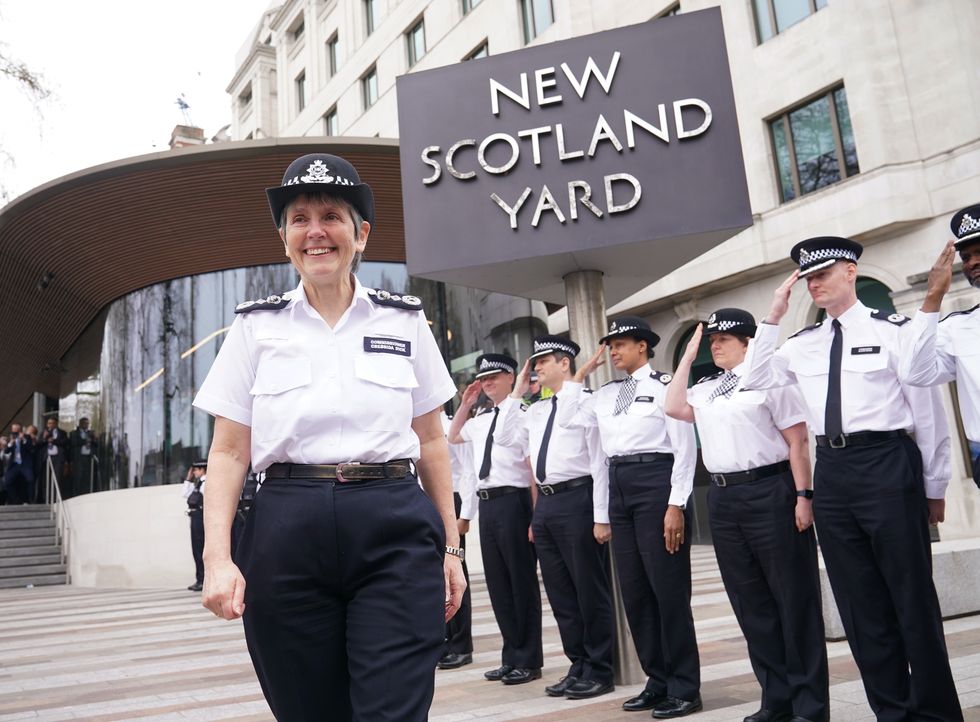 Metropolitan Police Commissioner Dame Cressida Dick leaving Scotland Yard ahead of her last day as chief
Yui Mok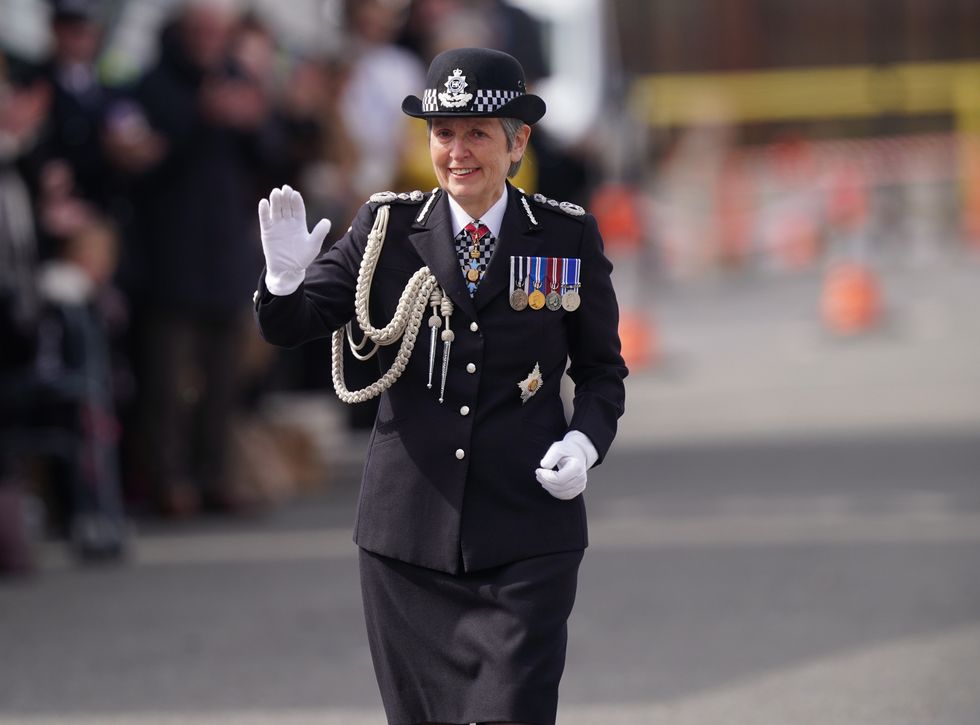 Metropolitan Police Commissioner Dame Cressida Dick
Yui Mok
"I am confident the reductions will be sustained: violent and predatory people, drug dealers and those involved in county lines gangs and organised crime will find it much tougher to operate."
In her final remarks she also warned against the "politicisation of policing", saying this is "a threat not just to policing but to trust in the whole criminal justice system".
She described police operational independence from government as "crucial" in what may be seen as a swipe at political leaders in the wake of her downfall.
She added that, looking back, there is more she wished she had achieved.
She said: "We hear the criticism, know not everyone has confidence in us to provide a good service when they need us, and have seen among us those whose horrific actions have let you all, and us, down so terribly.
"Each one drives us to get better, to root out those who don't uphold our standards and don't deserve to wear our uniform. To improve our response so all our communities feel protected by us."
Dame Cressida signed off by writing: "On a personal level I'm sad my time in this great job is fast drawing to a close, however, I am extremely optimistic for the Met's future. It is bigger, more diverse, more capable than ever.
"My message to London is this: London is a safe city in so many ways. You have a fantastic police service. We all need the Met to be successful in keeping London safe and for the public to have confidence in our service. The 44,000 women and men of the Met care passionately about getting it right and always want to be here for you."
On Friday, a smiling Dame Cressida was cheered and applauded by a large crowd of police officers and staff bidding her an emotional farewell outside Scotland yard, ahead of her last day on the job this weekend.
She was met with cheers of "hip, hip, hooray" and saluted by a guard of honour as she waved and thanked those who had gathered for her send-off.