Published: 30/05/2022
-
09:17
Updated: 14/02/2023
-
11:14
A Liverpool fan has told GB News of the chaotic events inside the Stade de France at the Champions League final.
Supporter Owen Thomas was one of thousands of Liverpool fans who saw their side defeated 1-0 by Real Madrid.
---
The French minister of sport has blamed fans of the Reds for causing chaotic scenes outside the ground.
But Mr Thomas has firmly laid the blame at the feet of French authorities for being heavy handed.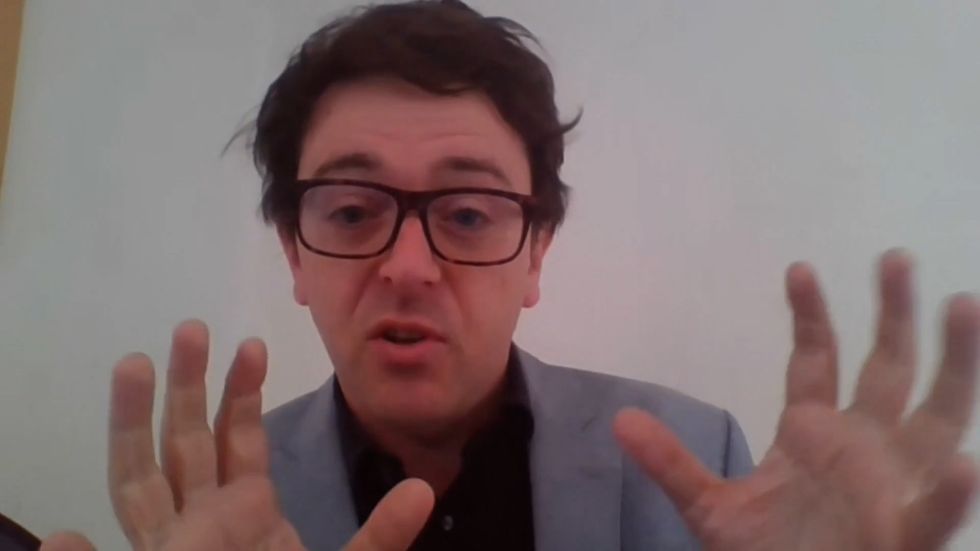 Owen Thomas
GB News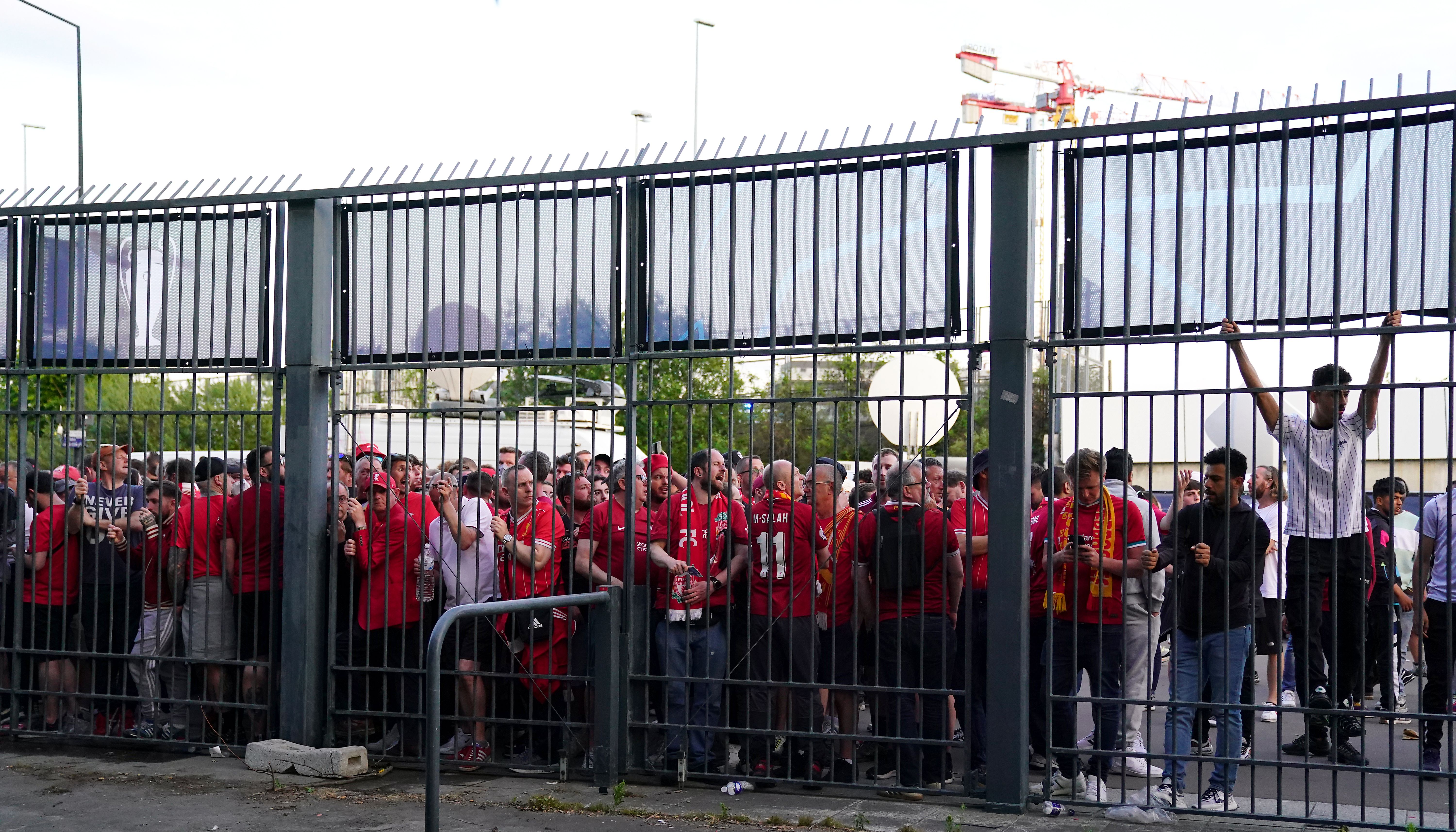 Liverpool fans stuck outside the ground as the kick off is delayed during the UEFA Champions League Final at the Stade de France, Paris
Adam Davy
"Inside the ground I didn't see much trouble and it looked full so the idea that UEFA and the French minister are saying that it's Liverpool fans fault is completely against anything that I saw.
"I was at the fan park before, no trouble. I got into the ground okay, leaving the ground was an absolute nightmare and for that I completely blame the French authorities."
After the final whistle, Mr Thomas claims all exits but one were shut off, causing a bottleneck of people trying to get out.
He also accused French police of using tear gas and pepper spray on innocent fans.
He added: "After the game a seven-year-old child stopped me and my brother from going in one direction because there's tear gas.
"Then I saw clouds of tear gas after the game, I saw elderly people distressed, I saw people crying, I saw people panicking.
"By that stage we were trapped. The foolish organisers for whatever reason locked all of the gates apart from one, we couldn't find the exit.
"As you can imagine there was a huge bottleneck of thousands of Liverpool fans and Real Madrid fans all coming together down this very dangerous bottleneck situation.
"There was some people that clearly couldn't handle it. Police were in full riot gear stopping people from coming down the ramp."
UEFA and French officials are due to meet today in Paris to discuss the events.
And Mr Thomas has said the experience has put him off ever going to a major football game again.
He also said: "The French security services had a responsibility to guarantee the safety of all the fans present and they absolutely botched it up.
"It was almost a traumatic experience.
"Children were being tear gassed and pepper sprayed and there was a lot of provocation from the Gendarme. I will think twice of ever going to a major football match again."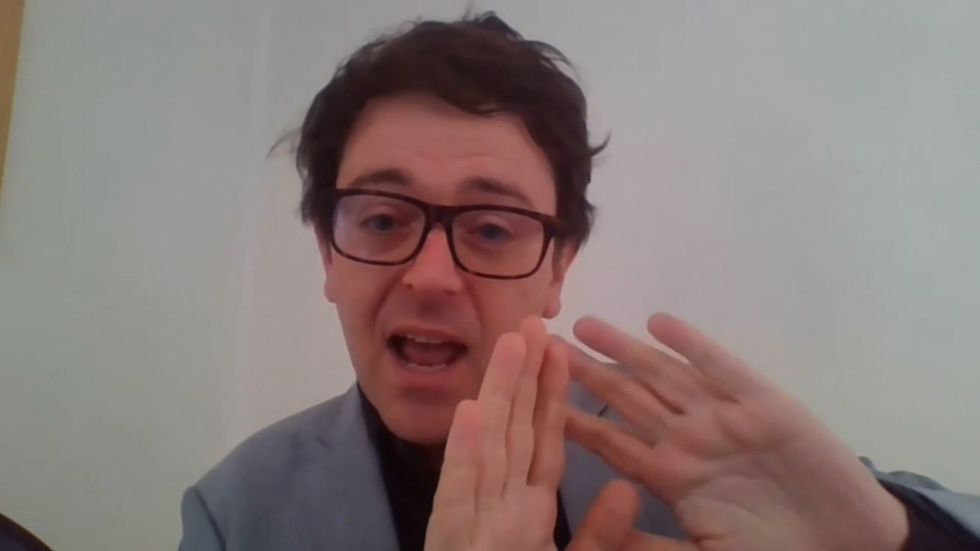 Owen Thomas
GB News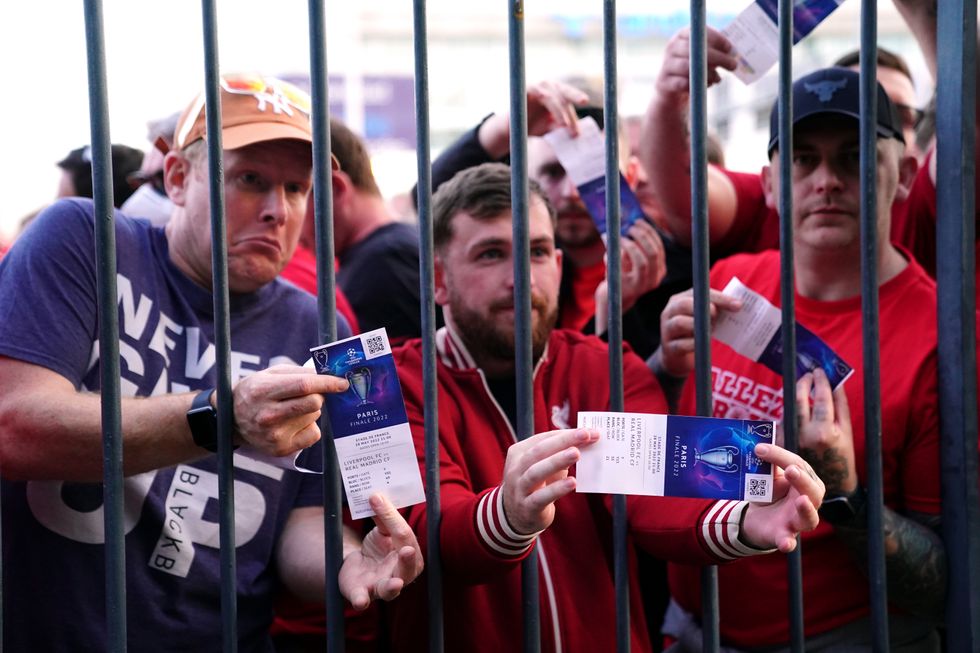 Liverpool fans stuck outside the ground show their match tickets during the UEFA Champions League Final at the Stade de France, Paris
Adam Davy