By Tom Evans
Published: 06/06/2022
-
20:20
Updated: 06/06/2022
-
20:50
Mr Johnson narrowly survived a confidence vote this evening.
Chairman of the 1922 Committee Sir Graham Brady said: "I can report as returning officer that 359 ballots were cast, no spoilt ballots, that the vote in favour of having confidence in Boris Johnson as leader was 211 votes and a vote against was 148 votes.
---
"And therefore, I can announce that the parliamentary party does have confidence in Boris Johnson."
Responding, the Labour leader said: "The choice is clearer than ever before: Divided Tories propping up Boris Johnson with no plan to tackle the issues you are facing.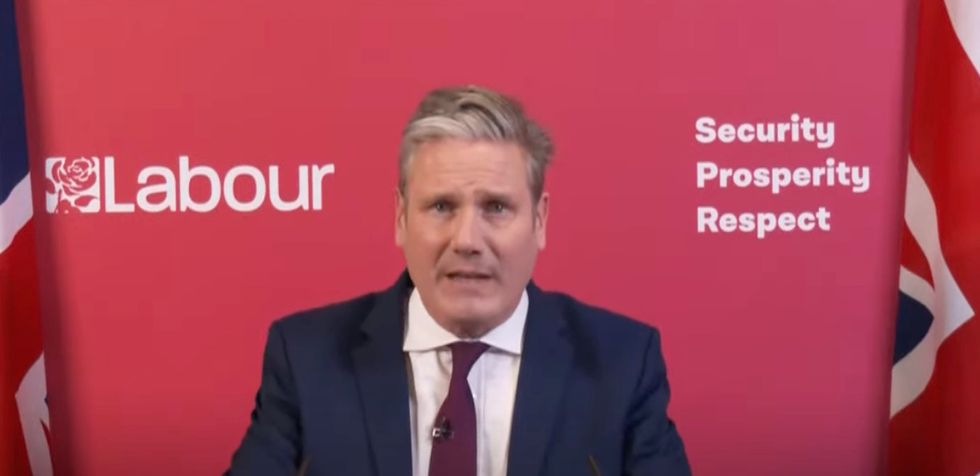 Keir Starmer addressed the nation after the results of the vote were announced
POOL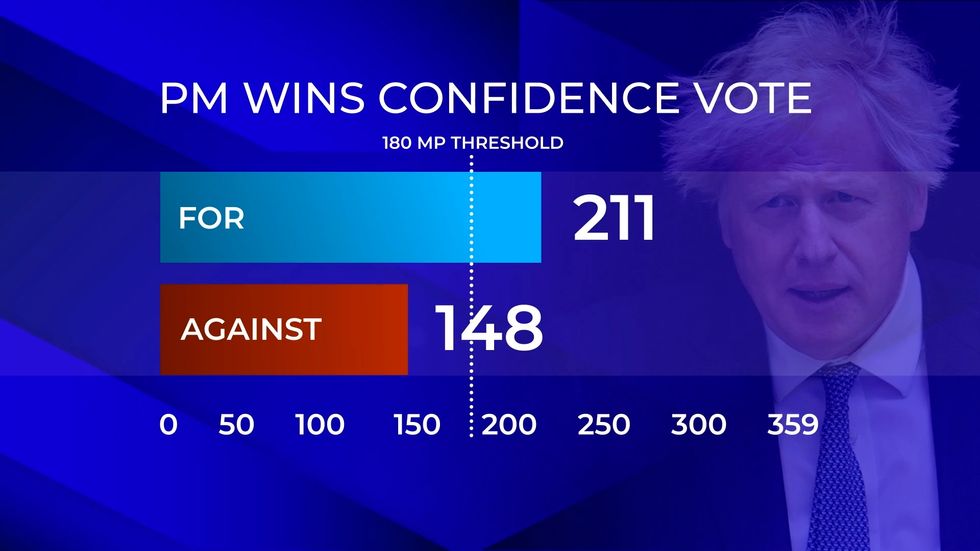 Boris Johnson's margin of victory
GB News
"Or a united Labour Party with a plan to fix the cost-of-living crisis and restore trust in politics.
"Labour will get Britain back on track."
Sir Keir also said the PM was "utterly unfit for the great office he holds" and accused Tory MPs of ignoring the British public.
He added: "The Conservative Government now believes that breaking the law is no impediment to making the law."
While the Prime Minister has won the ballot, he is not out of the woods yet as the margin of victory suggests Tory rebels could still question their leader's mandate.
Allies have come out to defend Mr Johnson after the vote.
Liz Truss and Michael Gove tweeted their support for Mr Johnson after his victory in Monday's confidence vote.
The Foreign Secretary tweeted: "Pleased that colleagues have backed the Prime Minister.
"I support him 100 percent. Now's the time to get on with the job."
The Housing Secretary said it is time to "focus on the people's priorities" now that the Prime Minister has "secured" the trust of his MPs.
Mr Gove wrote: "The PM has secured the support of Conservative MPs – now we must carry out what we were elected to deliver – levelling up, cutting crime, securing the benefits of Brexit and improving public services."
"Let's get on with delivery and focus on the people's priorities."