Published: 15/04/2022
-
11:00
Just Stop Oil protesters have launched fresh raids on the UK's oil terminals as they continue to demand the Government stops funding new oil and gas projects.
This morning, police attended scenes in at the Kingsbury terminal in Birmingham, as well as the Navigator Oil terminal in Thurrock and Grays oil terminal, both in Essex.
---
Pictures from Just Stop Oil protesters show people in orange hi-vis jackets on top of oil tankers and blockading roads, while holding signs.
They claimed on Twitter that, at the Kingsbury terminal, production has halted.
It comes after Valero Energy was granted an injunction against a number of environmental groups and "persons unknown" earlier this week following recent protests at the Kingsbury terminal.
It bans anyone from damaging any part of the land at each of the firm's sites, from "affixing themselves to any other person or object" on the land or parts of access roads, and from building any structure.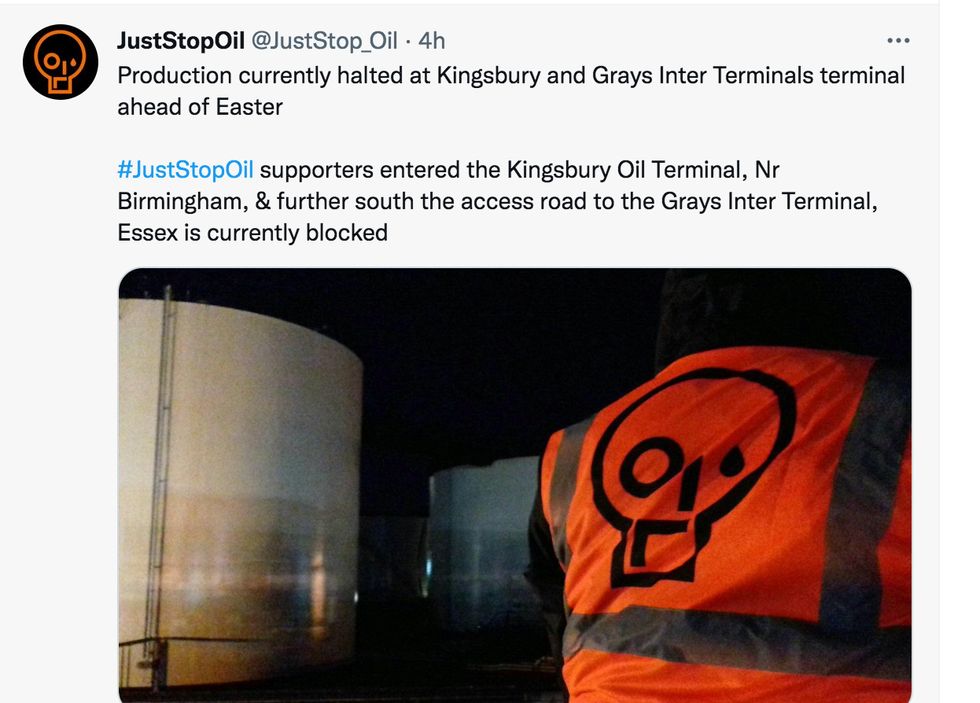 Just Stop Oil announced their latest protest on social media
Just Stop Oil / Twitter
A dozen activists are said to remain at the scene in Tamworth and have locked themselves onto pipes, while roadblocks and "tanker-surfing" has taken place at the sites in Essex.
Warwickshire Police said: "Officers remain at Kingsbury Oil Terminal today and are currently dealing with protest activity after a number of protesters arrived overnight. There is minimal impact to the wider community at this time."
This is the latest in a wave of similar demonstrations across the country which have seen hundreds of protesters arrested amid major disruption.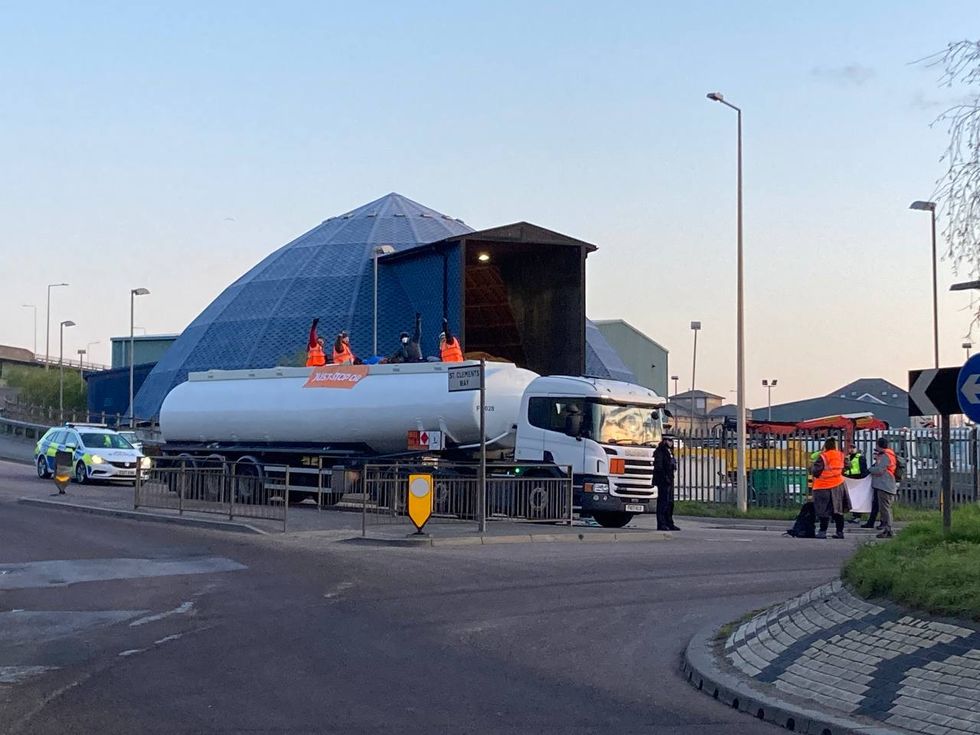 Just Stop Oil of protesters sitting on top of a tanker outside the Navigator terminal in Essex
Just Stop Oil
On Tuesday, climate protesters "glued, locked and chained" themselves to the Lloyd's of London offices.
The Friday before, they abseiled down Tower Bridge causing its closure for several hours.
Petrol and diesel shortages are now "an issue" and some filling stations are "drying up", according to a fuel price pressure group.
Howard Cox, founder of FairFuelUK, said a third of its supporters who responded to a survey last weekend said they have encountered a "problem" finding fuel.
Mr Cox said: "Some garages are now really drying up.
"It's very patchy, it's sporadic but it's still an issue, particularly in the South."
He continued: "Most of the protests are happening below the Midlands and in the Home Counties, and that's where we're seeing some of the problems.
"Above the Midlands in the North, in Scotland and Northern Ireland there's no problems whatsoever."
On Monday, Downing Street condemned the "guerrilla tactics" used to target oil supplies.
Mr Cox said he supported Labour's call for the Government to seek an immediate, nationwide injunction to stop the protests.
He also wants "more police" at the sites to keep the fuel supply chain "secure and protected".
Many forecourts ran empty in September last year due to panic buying of fuel linked to a shortage of lorry drivers.
In a statement, Just Stop Oil said: "The Government can end the queues and closures at petrol station forecourts immediately, ahead of the Easter holidays, by committing to halt all new oil licences and consents.
"Ministers have a choice: they can arrest and imprison Just Stop Oil supporters or agree to no new oil and gas.
"While Just Stop Oil supporters have their liberty the disruption will continue. Now is the moment to come and meet with the coalition."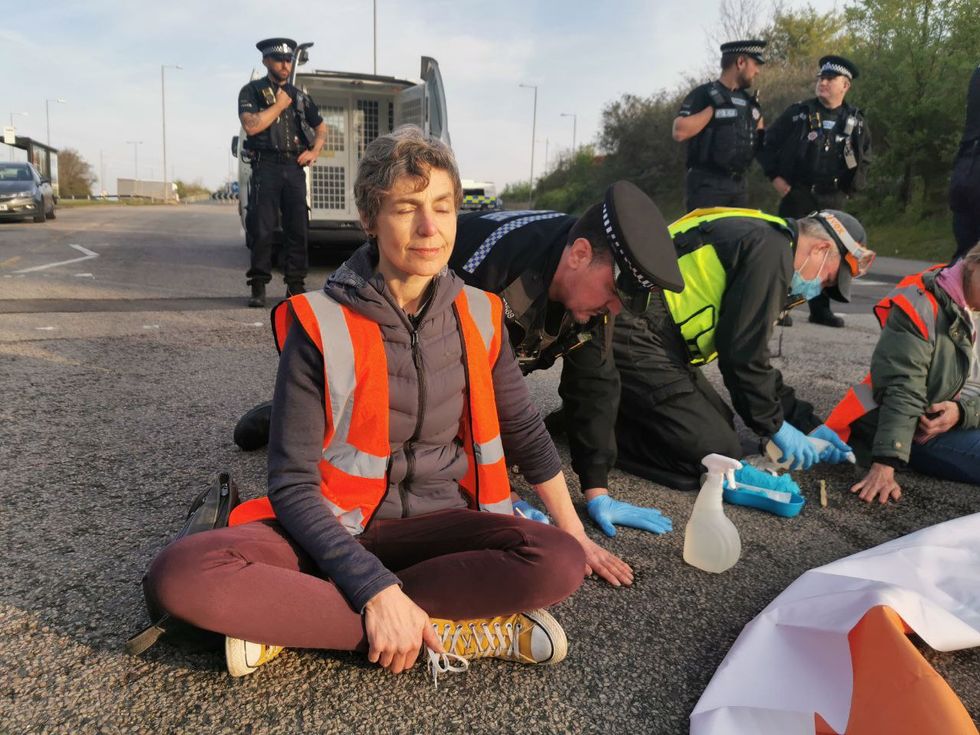 Just Stop Oil protester Louise Lancaster glues herself to the road
Just Stop Oil