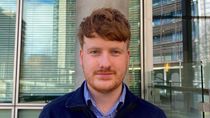 Published: 14/03/2022
-
18:35
Updated: 14/03/2022
-
19:14
Just one cabinet minister out of the 30 has confirmed they intend to take in a Ukrainian refugee, GB News can reveal.
Transport Secretary Grant Shapps said he would open his home to someone fleeing the war with Russia.
---
Prime Minister Boris Johnson, who enjoys Buckinghamshire retreat Chequers, and Health Secretary Sajid Javid have both ruled themselves out of the Homes for Ukraine scheme.
GB News asked the Premier and his 29 cabinet colleagues if they would take in one of thousands expected on our shores.
Almost all of them declined to answer.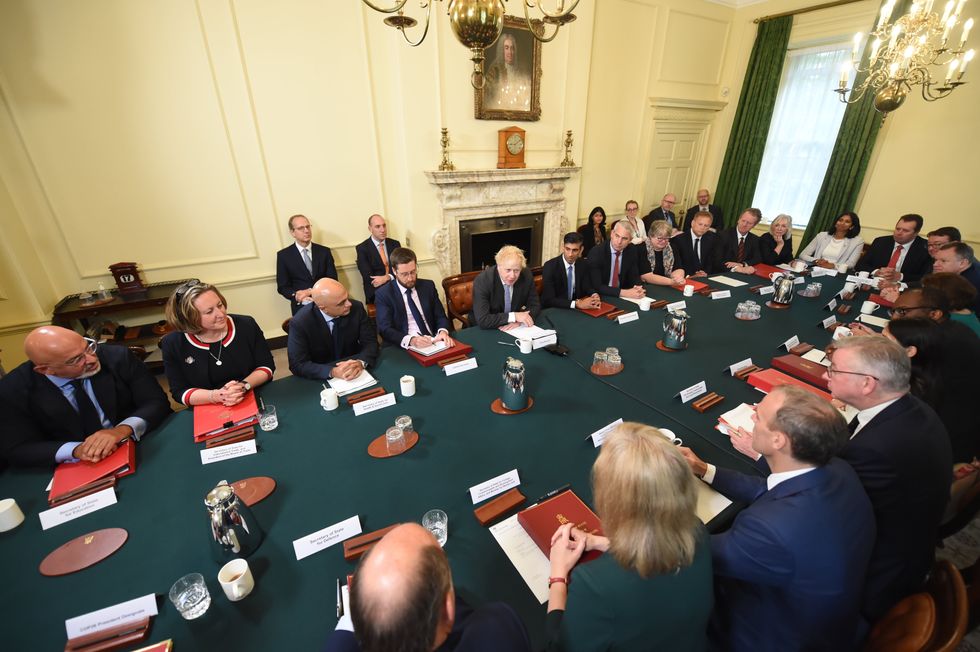 File photo dated 17/09/21 of Cabiner Ministers and Boris Johnson
Jeremy Selwyn/Evening Standard
Mr Shapps said: "We've spent the past few weeks as a family discussing the devastating situation in Ukraine, and so we intend to apply today to join other UK households in offering our home to provide refuge to Ukrainians until it is safe for them to return to their country."
Among the Cabinet are international trade secretary Anne-Marie Trevelyan and defence secretary Ben Wallace who both claimed more than £1m from the taxpayer to cover their rent payments, while letting properties that they own in London, as revealed by the Independent.
In November last year, the publication told how Ms Trevelyan had claimed £106,000 in expenses for her own rental payments since April 2016 and Mr Wallace claimed more than £110,000 in taxpayer-funded rent between April 2016 and July 2020.
Michael Gove, who is launching the Homes for Ukraine scheme, was revealed to have made £870,000 on two homes public money helped fund, in 2019.
Chancellor Rishi Sunak is said to be worth £200million and recently built a £400,000 leisure complex at his £2m Yorkshire mansion.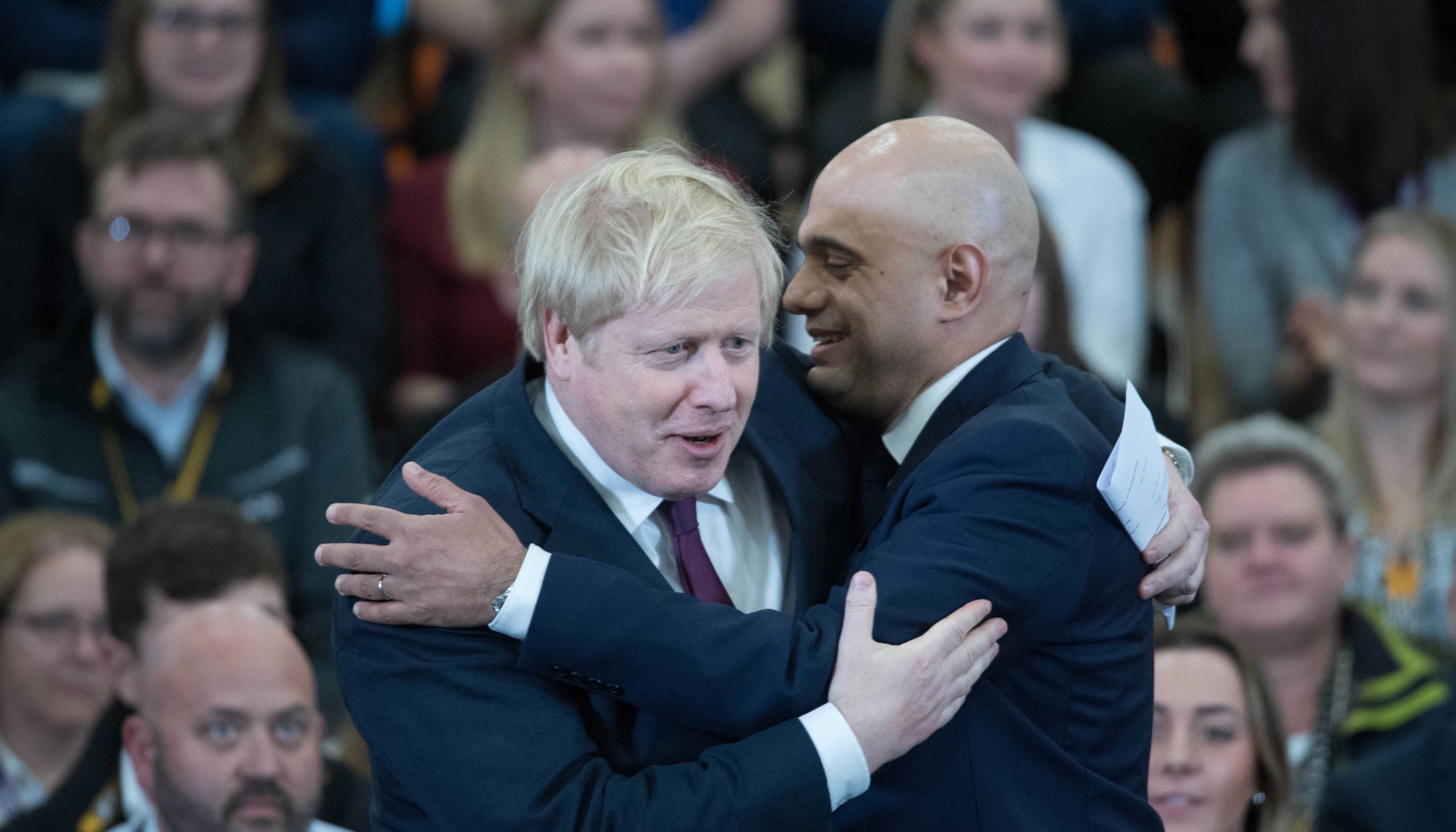 Boris Johnson and Sajid Javid have both said they would not home a refugee under the new scheme.
Stefan Rousseau
He and his wife Akshata Murthym, the daughter of the sixth richest man in India, are believed to own at least four properties.
The parents of two manly live at their five-bedroom house in Kensington, West London.
In 2012, Digital, Culture, Media and Sport Secretary Nadine Dorries confirmed she listed a cottage in the Cotswolds as her main home, despite having a home in her Mid-Bedfordshire constituency.
Foreign Secretary Liz Truss is thought to have three properties.
Last year she and Dominic Raab, the Deputy Prime Minister, agreed to share Chevening House, a 115-room country house in Kent.
In 2017, COP26 President Alok Sharma declared an interest in the House of Commons, that his wife is a private landlord.
And last year the Mirror revealed Nadhim Zahawi, the Education Secretary, his wife and their companies had built a £100m property portfolio.
A Government spokesman said: "The UK Government is fully focused on doing everything we can to support the people of Ukraine in the face of this barbaric invasion and our sponsorship route will launch this week to provide people fleeing their homes with a route to safety.

"Like the British public, Government ministers are encouraged to offer support in whatever way they can depending on their own individual circumstances.

"There are a range of different ways that people can show their support and we welcome people doing so however they can, whether that's by taking part in the sponsorship scheme or donating to charities providing humanitarian relief."

The 30 Cabinet Ministers and their responses:
1. Prime Minister, Boris Johnson – No
2. Lord Chancellor and Secretary of State for Justice and Deputy Prime Minister, Dominic Raab - TBC
3. Chancellor of the Duchy of Lancaster, Steve Barclay - TBC
4. Chancellor of the Exchequer, Rishi Sunak - TBC
5. Foreign Secretary, Elizabeth Truss - TBC
6. Home Secretary, Priti Patel - TBC
7. Secretary of State for Defence, Ben Wallace - TBC
8. Secretary of State for Levelling Up, Housing and Communities, Michael Gove - TBC
9. Secretary of State for Health and Social Care, Sajid Javid - No
10. Secretary of State for Business, Energy and Industrial Strategy, Kwasi Kwarteng - TBC
11. COP26 President (Cabinet Office), Alok Sharma - TBC
12. Secretary of State for International Trade and President of the Board of Trade, Anne-Marie Trevelyan - TBC
13. Secretary of State for Work and Pensions, Thérèse Coffey - TBC
14. Secretary of State for Education, Nadhim Zahawi - TBC
15. Secretary of State for Environment, Food and Rural Affairs, George Eustice - TBC
16. Secretary of State for Transport, Grant Shapps - Yes
17. Secretary of State for Northern Ireland, Brandon Lewis - TBC
18. Secretary of State for Scotland, Alister Jack - TBC
19. Secretary of State for Wales, Simon Hart - TBC
20. Leader of the House of Lords and Lord Privy Seal, Baroness Evans of Bowes Park - TBC
21. Secretary of State for Digital, Culture, Media and Sport, Nadine Dorries - TBC
22. Minister of State (Cabinet Office) (Attends Cabinet), Michael Ellis - TBC
23. Minister without Portfolio (Cabinet Office), Oliver Dowden - TBC
24. Parliamentary Secretary to the Treasury and Chief Whip, Chris Heaton-Harris - TBC
25. Chief Secretary to the Treasury, Simon Clarke - TBC
26. Lord President of the Council and Leader of the House of Commons, Mark Spencer - TBC
27. Attorney General, Suella Braverman - TBC
28. Minister of State (Ministry of Justice) (jointly with Home Office),Kit Malthouse - TBC
29. Minister of State (Cabinet Office) (Minister without Portfolio), Nigel Adams - TBC
30. Minister of State (Department for Education) (Higher and Further Education), Michelle Donelan - TBC