Published: 08/06/2022
-
15:40
Updated: 08/06/2022
-
18:02
John Barrowman has revealed he was told to hide behind something just in case there was a second attack in Berlin earlier today.
A vehicle crashed outside a department store Rakenstrasse in the Charlottenburg area of the city around 10.30am.
---
According to the fire department, one person has been killed and six people have been left with life-threatening injuries.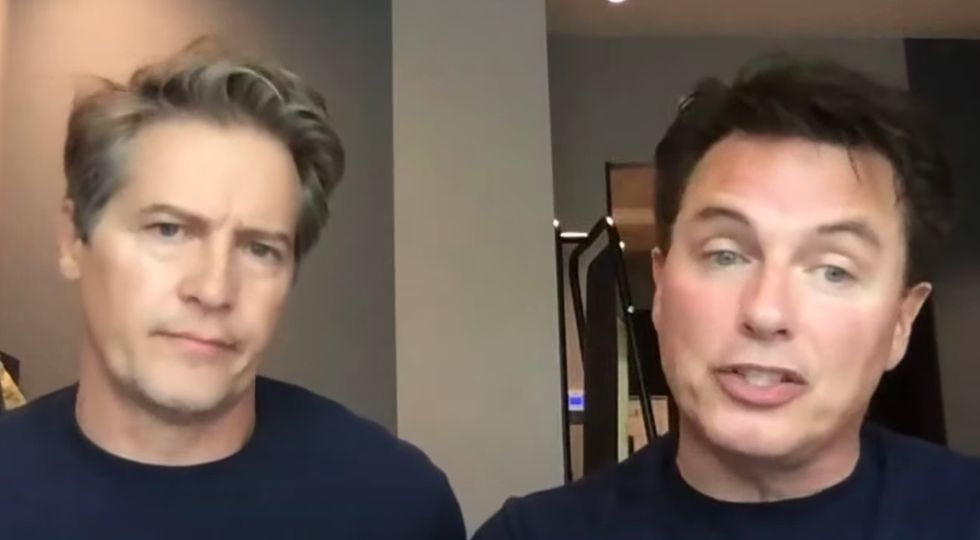 John Barrowman and Scott Gill
GB News
Police have identified the driver as a 29-year-old German-Armenian, who eventually crashed the car into a shop window and was detained by bystanders and handed over to the authorities.
It is not yet known whether the incident was an accident or a deliberate act.
Mr Barrowman, who was with his husband Scott Gill in the area at the time of the crash, posted video updates to his social media accounts.
And now in an exclusive interview with GB News, Mr Barrowman has explained how he was told to take cover just in case another attack was lined up.
Mr Barrowman told Colin Brazier: "When the second wave of first responders came in and cordoned off the area, we were in the centre of it.
"And that was when I got a phone call from a friend, who was an ex-military helicopter pilot who was in Afghanistan and he was just calling to say hello and I told him what had happening.
"And the first words out of his mouth were get behind a tree, get behind something that could protect you.
"Because if there is a second wave of something, if it is an attack, they are distracting with one and they might do another.
"So that's why when I was doing some of the videos I was down by a tree and hidden a large cement thing."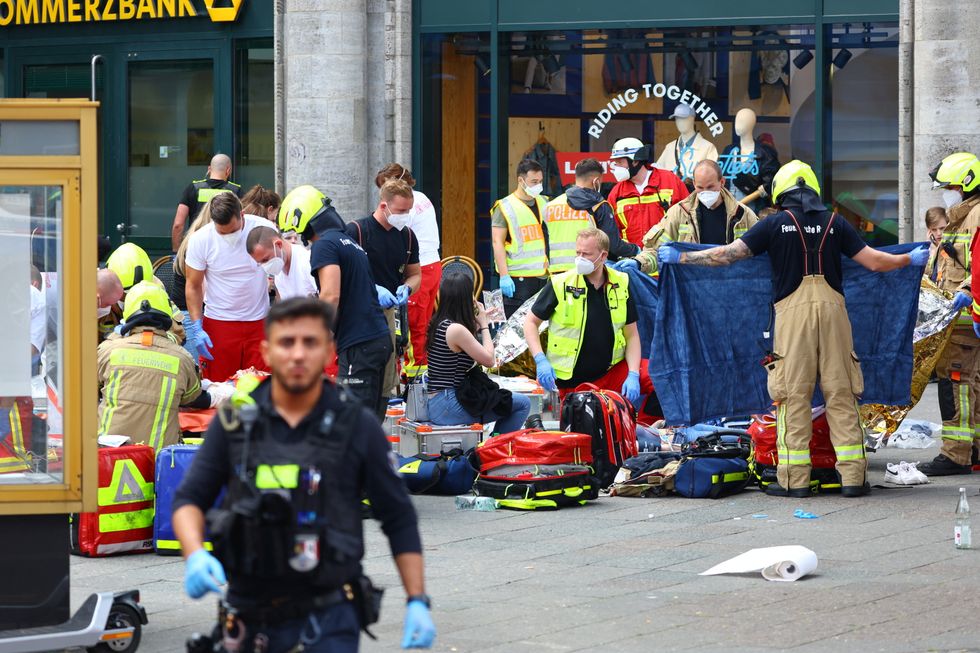 Emergency crews assist the injured, after a car crashed into a group of people in Berlin
FABRIZIO BENSCH