By Anna Fox
Published: 28/06/2022
-
18:35
Updated: 28/06/2022
-
18:50
The 60-year old British socialite faces spending most of the rest of her life behind bars after being sentenced to 20 years in prison.
She apologised to the victims of her abuses and says she hopes her sentence will allow them "peace and finality".
---
"I know my association with Epstein will follow and and forever stain me," she said addressing the court moments before her sentence was handed down. "It is the greatest regret of my life that I ever met Jeffrey Epstein."
Maxwell's sentencing hearing commenced this afternoon in Thurgood Marshall US Courthouse on Foley Square in Lower Manhattan, after the former associate of Jeffrey Epstein was convicted of recruiting and grooming girls as young as 14 to be abused.
Maxwell was present in person at the hearing, dressed in prisoner attire, and took several sips of water as her pre-sentence report was examined.
She spoke only to confirm she had read the report and discussed it with her legal team, saying: "I did have the opportunity to read it."

The British socialite is accused of preying on vulnerable young girls and luring them to massage rooms to be molested by Epstein between 1994 and 2004
US Department of Justice
Judge Alison Nathan rejected multiple objections by Maxwell's team to details in the pre-sentence report, including that staff at Jeffrey Epstein's Palm Beach residence were told to be "blind, deaf and dumb".
On 29 December, the Oxford-educated daughter of the late British Press Baron Robert Maxwell, was found guilty by a federal jury on five charges, including sex trafficking for the recruitment and grooming of four girls between 1994 and 2004 for sexual encounters with her former boyfriend and "partner in crime" Epstein.
The attorneys defending Maxwell confirmed on Saturday how the socialite has been placed on suicide watch despite not being at risk of self-harm.
Bobby Sternheim stated that Maxwell had been "abruptly removed" from the general prison population and denied access to toothpaste, soap, legal papers, and any clothes except a protective "suicide smock", leaving her unable to look over documents relating to her sentencing.
Ahead of the sentencing this afternoon, Virginia Giuffre, released a damning impact statement to the court, accusing the British socialite of "opening the door to hell" by introducing her to Epstein and others.
Impact statements provide victims with an opportunity to speak out about the harm they endured, as well as to inform the sentence handed down by a case's judge. There is an expectation that judges will listen carefully and consider victim's stories.
Victims of Jeffrey Epstein, including Annie Farmer, Sarah Ransome and Elizabeth Stein arrived at court ahead of the sentencing of Maxwell.
Speaking outside court alongside fellow accuser Elizabeth Stein, Ms Ransome said Maxwell should remain in prison for the rest of her life.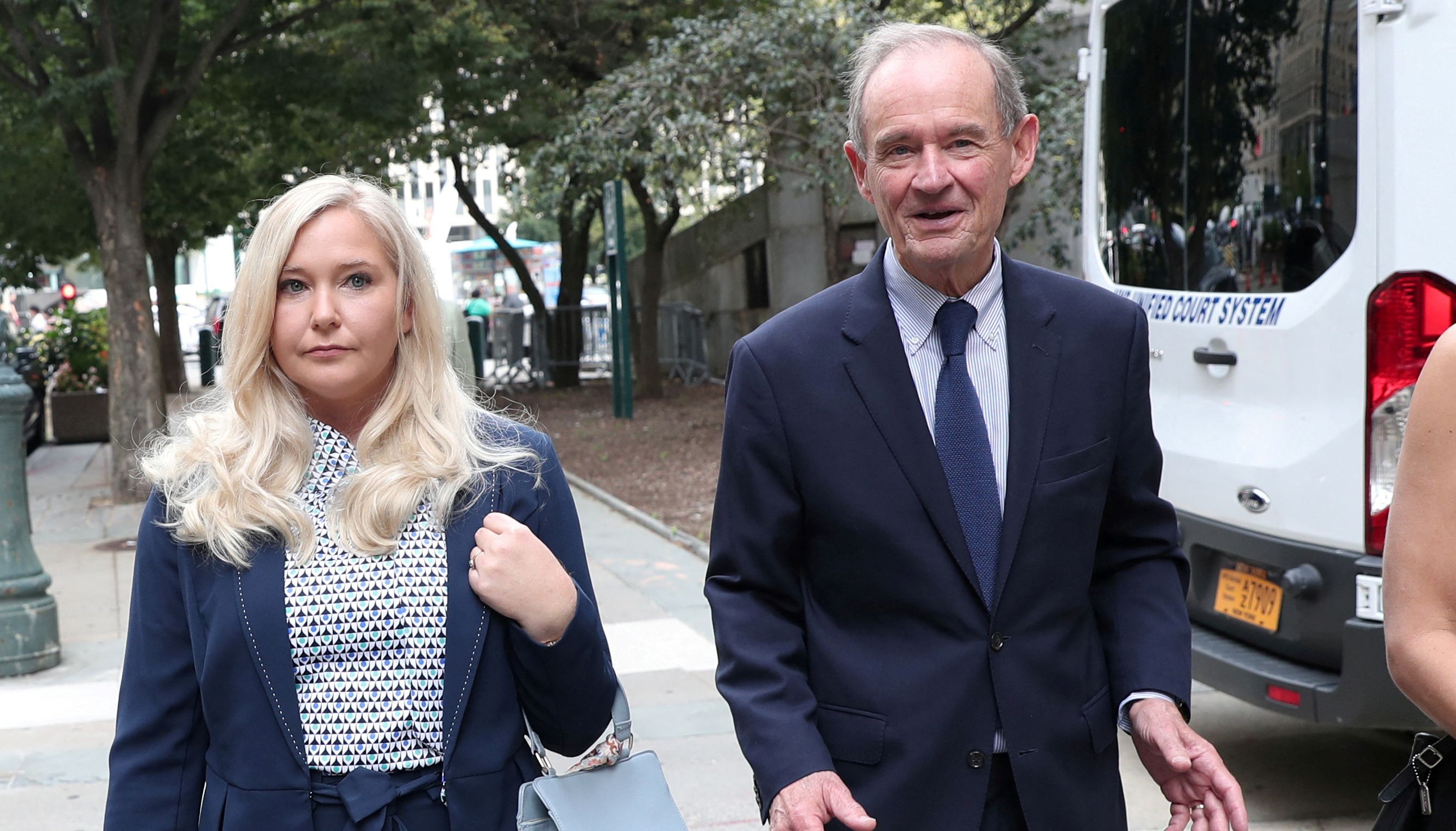 Virginia Giuffre released a damning impact statement last week
SHANNON STAPLETON
"Ghislaine must die in prison because I've been in Hell and back for the last seventeen years," she said.
"I was 10 years old when Liz Stein was being trafficked. I was ten. That is how long this sex trafficking ring has been going on for. And it should have just taken one survivor to come forward for us to be taken seriously. It should not have been this hard."
Maxwell has been remanded in custody since her arrest in July 2020, held mostly at Brooklyn's Metropolitan Detention Center, where she has complained of the stink of raw sewage in her cell.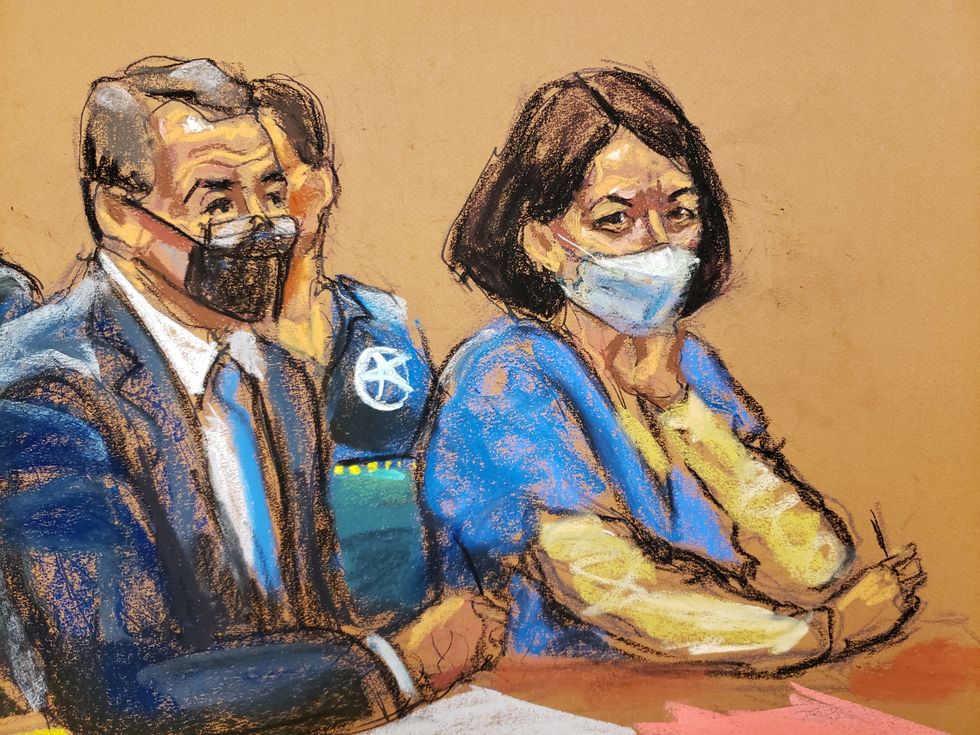 Ghislaine Maxwell has been sentenced to 20 years behind bars
JANE ROSENBERG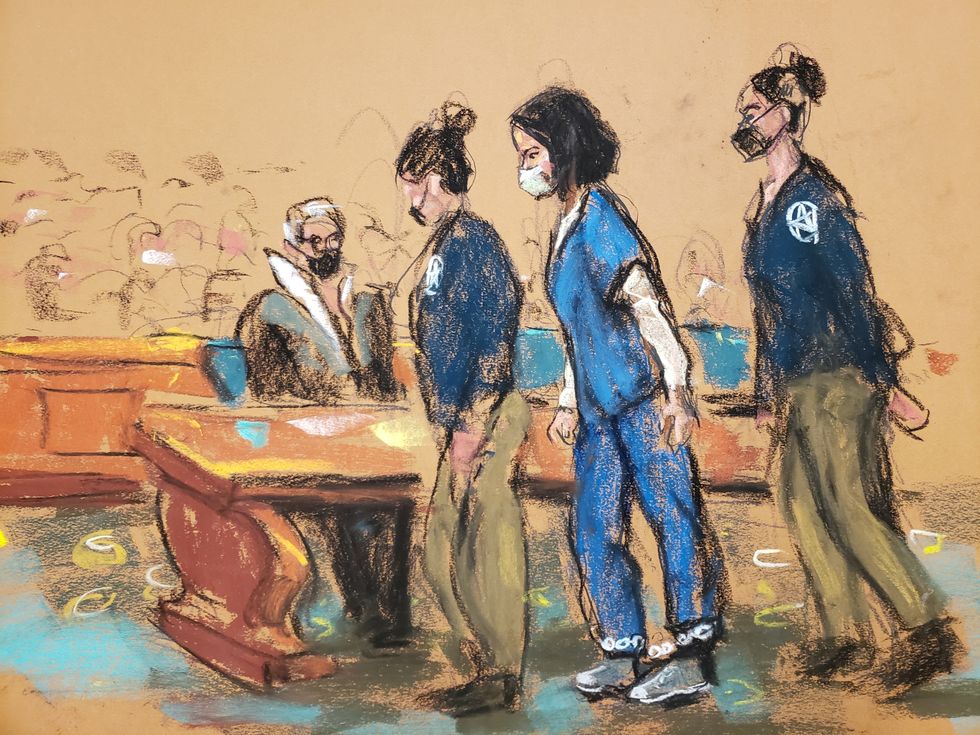 Ghislaine Maxwell in Thurgood Marshall US Courthouse to hear her fate
JANE ROSENBERG