By Tom Evans
Published: 01/08/2022
-
10:33
Updated: 01/08/2022
-
10:36
Rishi Sunak and Liz Truss are going head to head in the race to replace Prime Minister Boris Johnson.
The two hopefuls for the Conservative Party leadership are seeking to win over party members, with the victor set to be declared by early September.
---
But Mr Garner, who appeared on Breakfast with Isabel and Mark, is not impressed with either candidate.
Introduced as a "Conservative councillor for many years" and a former "chairman of a Conservative association", Mr Garner said he is "no longer a member".
He explained: "I left the Conservative Party. Well, no. I believe the Conservative Party left me.
"Basically in the last few years, they've been anything other than conservative. They've lost all of the basics.
"If you look at anything. The financial status of the country, they've lost it."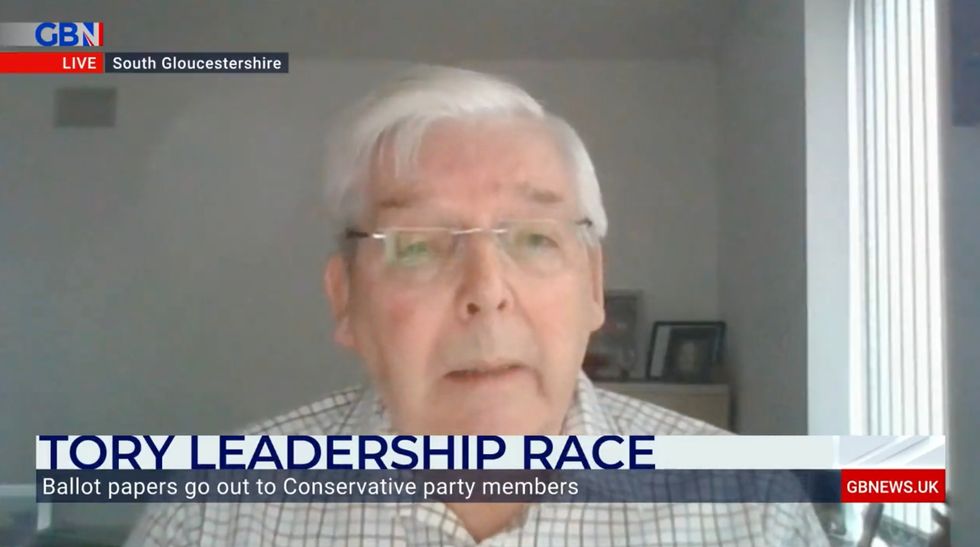 Roy Garner had his say on the Tory leadership race
GB News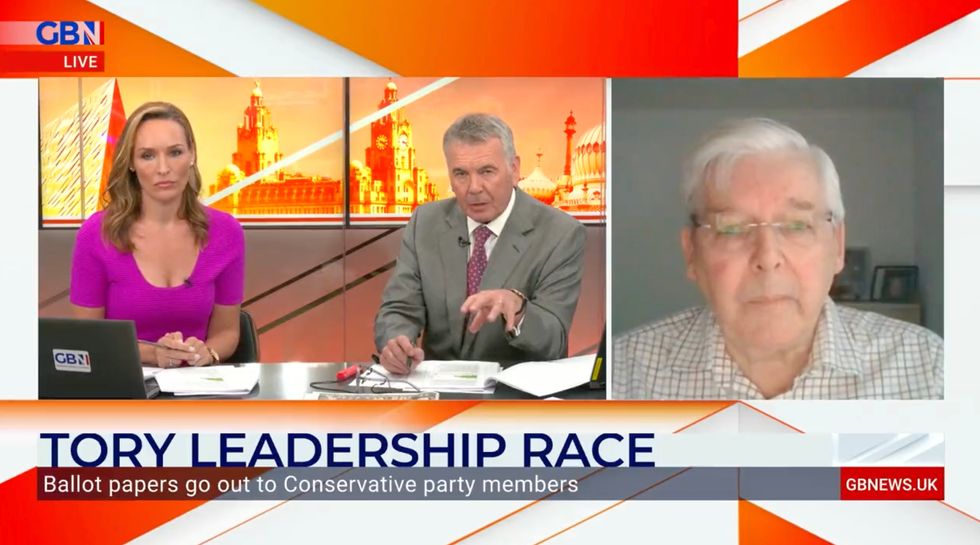 Roy appearing on GB News' Breakfast with Isabel and Mark
GB News
On the Tory leadership race, he hit out at the way both candidates are promising to slash taxation and also criticised the state of the current civil service.
Mr Garner added: "We're now being treated to people who are saying that they're going to do tax cuts when, in the last couple of years, they've been doing nothing but tax and spend.
"I don't think there's a Government department that's actually been performing.
"In the private sector, many of these people would have been sacked."
On the subject of whether Mr Johnson's successor stands any chance of winning the next general election, Mr Garner was even more damning.
In reply to a question about the Conservative Party's prospects, he said: "As they stand now, no chance."
But, he added, weakness elsewhere could still provide an opportunity as he argued Sir Keir Starmer's Labour Party "has no credibility".
Mr Garner concluded: "They're very fortunate that they've got no opposition.
"The political class has lost an awful lot of trust."
Ms Truss and Mr Sunak will face a grilling in the second of 12 official hustings over the summer in Exeter on Monday evening.
Although Tory members have the chance to vote as early as this week, they have until the beginning of September to cast their ballot, with the winner announced on September 5.