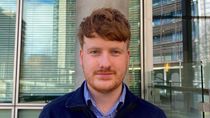 Published: 21/01/2023
-
12:17
Updated: 21/01/2023
-
16:40
Thousands of prisoners are now allowed keys to their cells, a GB News investigation has revealed.
The probe uncovered that more than two-dozen prisons let inmates lock themselves in at night.
---
The number emerged following a study by the GB News presenter Philip Davies.
Last night the MP for Shipley, West Yorkshire, said the perk, which campaigners argue is used to encourage good behaviour, "beggars belief".
Philip used freedom of information laws to write to the UK's 123 prisons asking if the privilege was afforded to inmates at their institution.
Forty-five prisons responded and provided data which revealed 47 per cent of the 28,774 prisoners held in those prisons had their own key or could demand one.
In total some 13,645 prisoners were entitled to their own key at establishments which include some which have experienced serious security incidents recently.
And the number with access to keys may actually be far greater because many prisons failed to respond to Philip's request.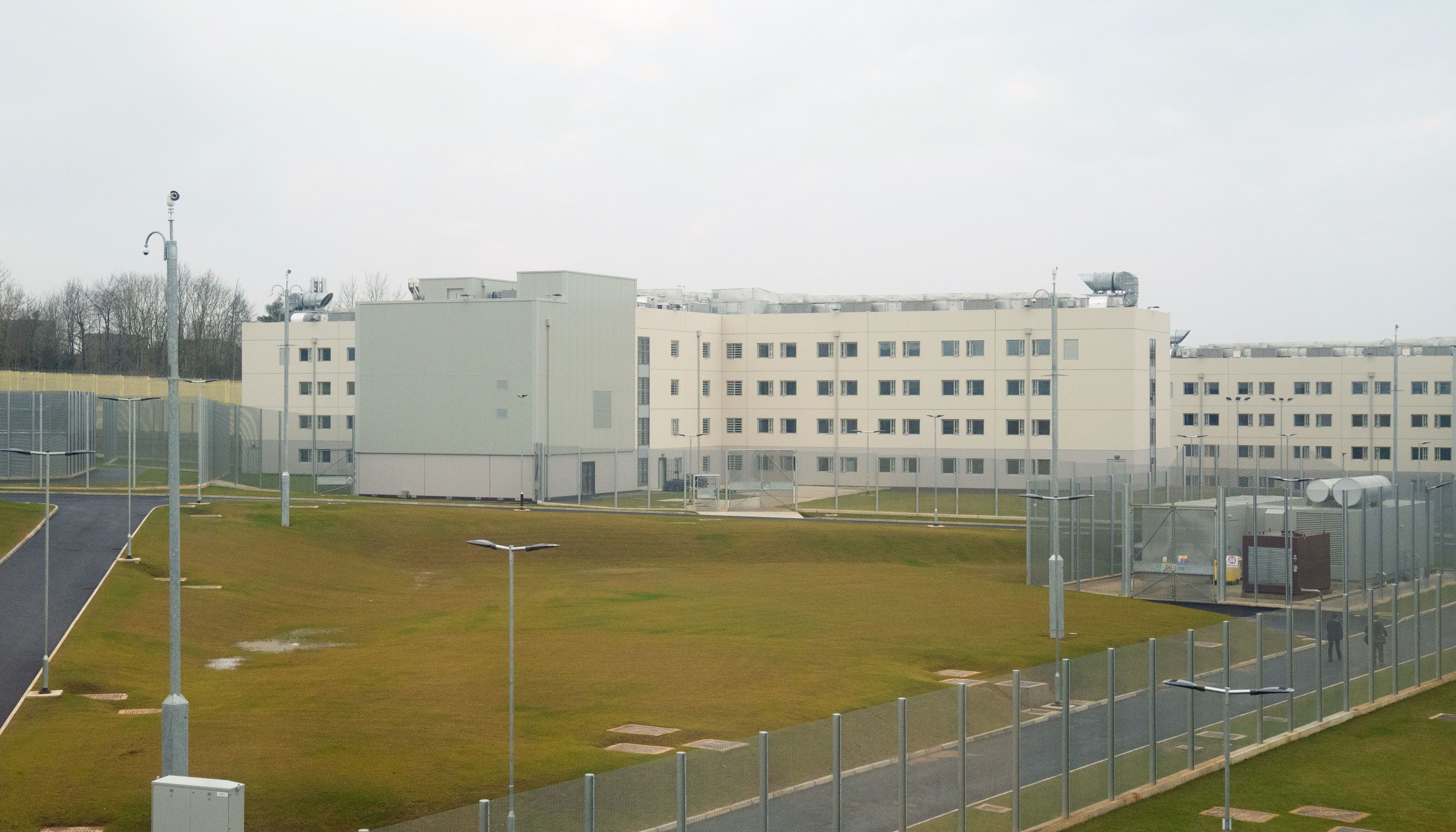 General view of category C prison HMP Five Wells in Wellingborough which has the highest number of prisoners with access to keys.
Joe Giddens
Commenting on the situation, Philip said: "The findings we've uncovered indicate almost half of prisoners in jails now have a key to their cell or can request one, which beggars belief.
"This revelation will only reinforce the view of most people that the prison regime is far too slack and lenient.
"Handing keys to prisoners makes it sound more like a hotel than a jail. And, given the fact many prisons didn't respond to our requests, the number is likely to be far higher."
So-called "courtesy keys" are usually handed to prisoners who have proven they can behave and are on "enhanced" status.
The keys handed to prisoners can be overridden by staff keys, and are designed to give prisoners privacy from other inmates barging into their cells uninvited.
HMP Five Wells, a "super prison" in Wellingborough, Northants, was found to be the most likely to hand inmates a key.
GB News discovered 1,680 inmates enjoy the perk at the £253m facility which houses Category C prisoners and young offenders.
The behaviour of inmates at the new £253 million facility has recently made headlines.
Dubbed "Britain cushiest prison", it was reported last week that two people had been arrested after bottles of alcohol and other contraband were thrown over the prison's main fence.
Videos circulating on Snapchat earlier this month also showed inmates at Five Wells smoking cannabis, drinking alcohol and enjoying party food, including snacks cooked in an air fryer.
Elsewhere, HMP Dovegate, a Category B Prison in Staffordshire, allowed 1,160 inmates' access to keys.
In August, the prison issued an appeal for volunteers to help manage the jail. And it is one of only four in the UK that has a photo booth where smiling hardened criminals can pose for pictures with visitors.
Earlier this year leaked pictures showed convicted killer Alex Henry making gun gestures in snaps with his lawyer and sister.
HMP Wymott near Leyland, Lancs, responded to the FOI request saying 1,140 were allowed keys.
The prison has also been in the headlines for the wrong reasons in recent months.
In October, a female prison officer admitted passing "sensitive intelligence and tactics" to an inmate who she was having a relationship with.
There have been similar issues at Category C HMP Risley in Yorkshire which lets 1,114 have access to keys.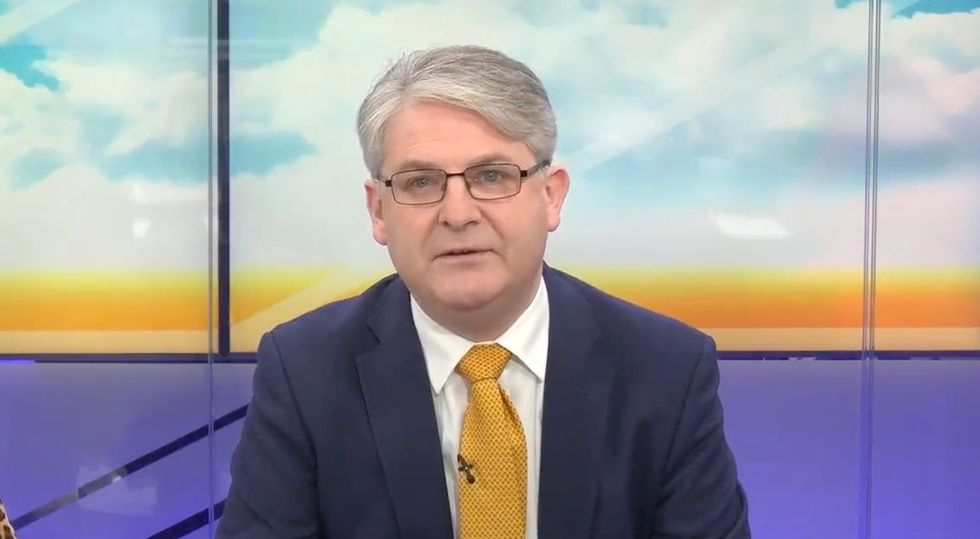 Philip Davies broke the exclusive findings live on GB News.
GB News
Earlier this month Megan Woodham was convicted of supplying cocaine and ketamine to inmates there and was jailed for six years.
And just this week thug Rory Payne, 26, was charged with GBH after breaking the jaw of a prison officer at Risley - in a row over flip flops.
Twelve months ago inspectors suggested prisoners at a Category C jail should be given keys to their own cells to promote privacy.
Inmates at the 460-capacity HMP Buckley Hall, a training prison near Rochdale, Lancashire, had complained that they couldn't open and close their cells whenever they wanted.
The majority of cells at the jail are single cells - around 360 in all - with the other 100 prisoners sharing 50 double cells.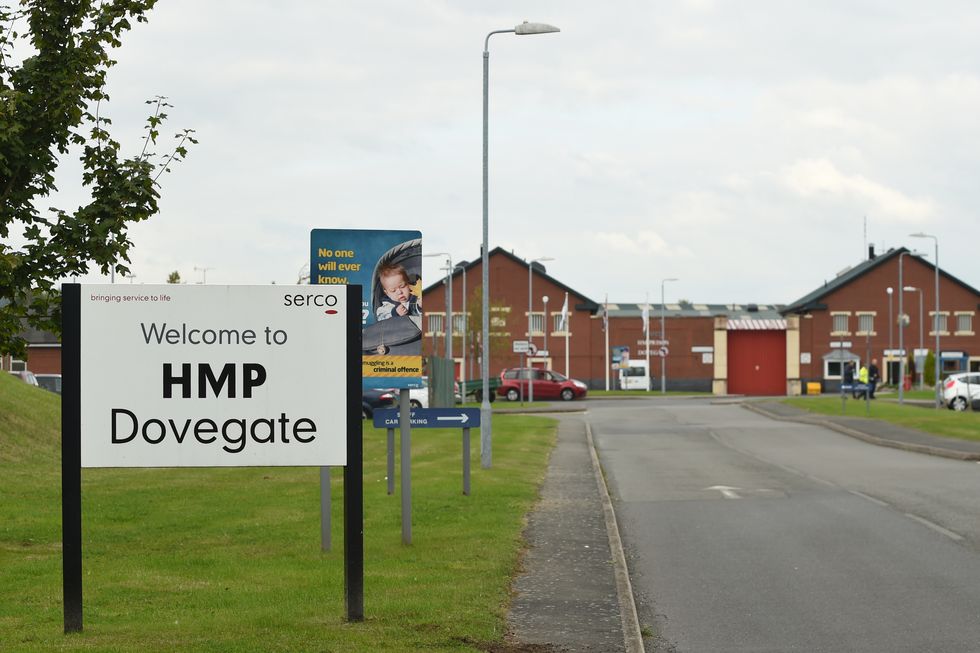 General view of HM Prison Dovegate in Staffordshire which has the second highest number of prisoners with access to keys.
Joe Giddens
A report from inspectors from the Independent Monitoring Board (IMB) said that many inmates had complained that they didn't have their own keys to their cell doors.
That report comes four years after the Ministry of Justice calls said prisoners could be handed the keys to their cells to incentivise good behaviour.
Ministers also said prison chiefs should have the power to allow inmates who follow the rules more time out of their cells, the freedom to cook their own meals and more time to spend in the gym, as well as the freedom to choose when to shower and more time to meet visitors.
A Prison Service spokesperson said: "These keys can only be used to stop other prisoners getting into cells. They have no impact on officers' ability to lock and unlock doors whenever they need to."
Guidance:
• Courtesy keys are commonplace, and do not represent any security risk as they cannot be used to prevent prison officers locking or unlocking doors.
• They are given as part of an incentives programme for good behaviour.
• They can only be used to stop other prisoners getting into cells – prison officers' keys override them.
The 45 responses received revealed that 47 per cent of 28,774 prisoners held in jails had their own key or could demand one.
27 prisons confirmed to Mr Davies they allowed prisoners a key or access to a key. Four are Category B; 14 are Category C; five are Cat D (Open) and four are all-female prisons.
These are the fifteen jails where every prisoner has a key:
FIVE WELLS (HMP & YOI) - 1680
DOVEGATE (HMP) - 1160
WYMOTT (HMP & YOI) - 1144
RISLEY (HMP)- 1114
ONLEY (HMP)- 742
RYE HILL (HMP) - 625
SUDBURY (HMP & YOI) - 601
STANDFORD HILL (HMP & YOI) - 464
BUCKLEY HALL (HMP) - 459
ASHFIELD (HMP) - 412
FORD (HMP) - 389
HATFIELD (HMP & YOI) - 314
LOW NEWTON (HMP & YOI) - 278
USK - 276
ASKHAM GRANGE (HMP & YOI) - 128