Published: 16/06/2022
-
09:00
Updated: 14/02/2023
-
11:00
Dominic Raab has suggested that "media scrutiny" could've led to the resignation of Boris Johnson's ethics adviser Lord Geidt.
Lord Geidt quit after he said it is "reasonable" to suggest the Prime Minister broke the ministerial code over coronavirus lockdown-busting parties in No 10.
---
He became the second ministerial interests adviser to resign during the Prime Minister's three years in office when a brief statement was published on Wednesday evening, though the reasons for his departure remain a mystery.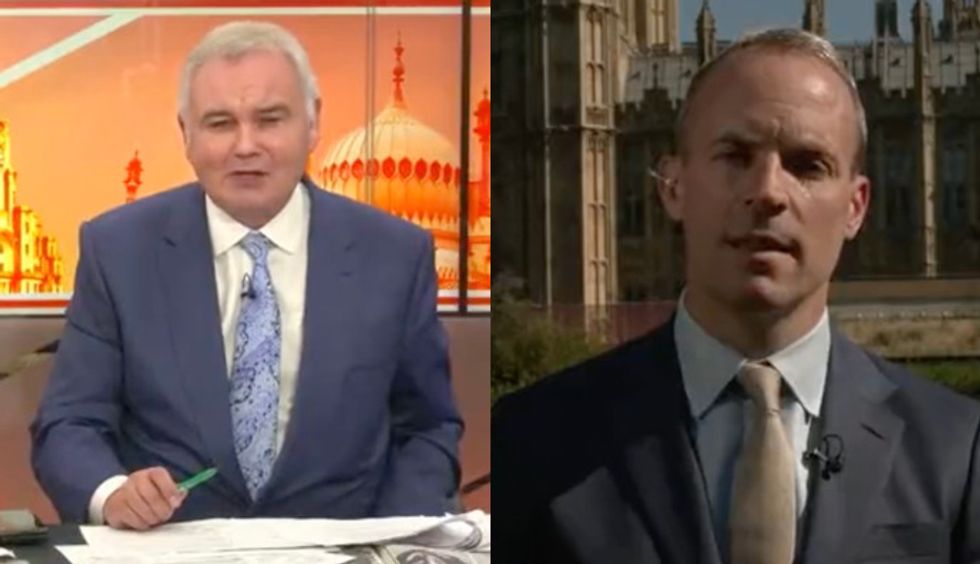 Eamonn Holmes and Dominic Raab
GB News
Downing Street issued a statement referring to Lord Geidt giving advice on a "commercially sensitive matter in the national interest" this week, but would not give further details.
"With regret, I feel that it is right that I am resigning from my post as independent adviser on ministers' interests," the message on the Government website read.
Speaking about the resignation on GB News' Breakfast with Eamonn and Isabel, Mr Raab said: "He gave a very brief statement, first thing I should say is I respect all the public servants that work in Government, I think it's very important these difficult roles.
"He was before the committee of MPS and got a rough ride.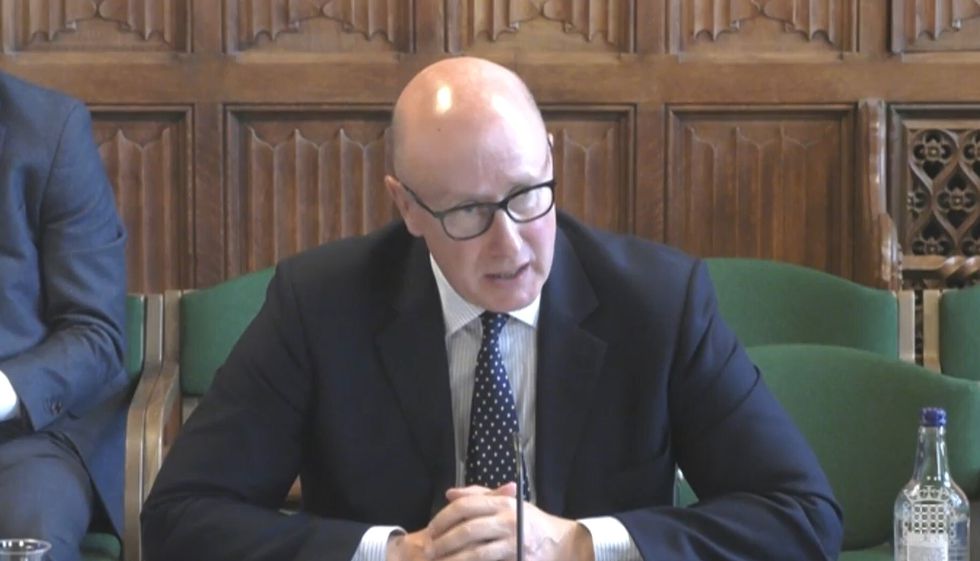 Lord Geidt resigned from his role yesterday
House of Commons
"I think it's important to understand politicians expect that and the media scrutiny, I'm not sure all public servants do and I think it can be very difficult.
"There's also the fact that he was talking to No 10 just this week about an extension for six months so I was surprised to hear the news.
"I know there was a specific issue which is commercially sensitive so I'm limited of what I can say, that he was asked to look at in the national interest and I don't know if it was related to that."
When asked by Eamonn whether an ethical adviser Is needed in Government, Mr Raab said: "Yes of course, I'm sorry to see Lord Geidt go and No10 have been clear that his successor will be appointed as we can do so."
A senior source in No 10 said Mr Johnson was "surprised" by Lord Geidt's resignation, adding: "This is a mystery to the PM."
The first of Mr Johnson's ethics advisers to quit was Sir Alex Allan, who resigned in 2020 after the Prime Minister refused to accept his finding that Home Secretary Priti Patel had bullied civil servants.
Labour's deputy leader Angela Rayner accused Mr Johnson of driving "both of his own hand-picked ethics advisers to resign in despair".
She said: "If even they can't defend his conduct in office, how can anyone believe he is fit to govern?"