By Max Parry
Published: 14/02/2022
-
18:48
Updated: 14/02/2023
-
11:51
All legal Covid restrictions are being replaced from tomorrow in Northern Ireland.
The Northern Ireland Health Minister said on Monday that the public should remain cautious and vigilant despite the ending of all remaining Covid-19 restrictions.
---
Robin Swann has said that all legal restrictions will be replaced by guidance from February 15.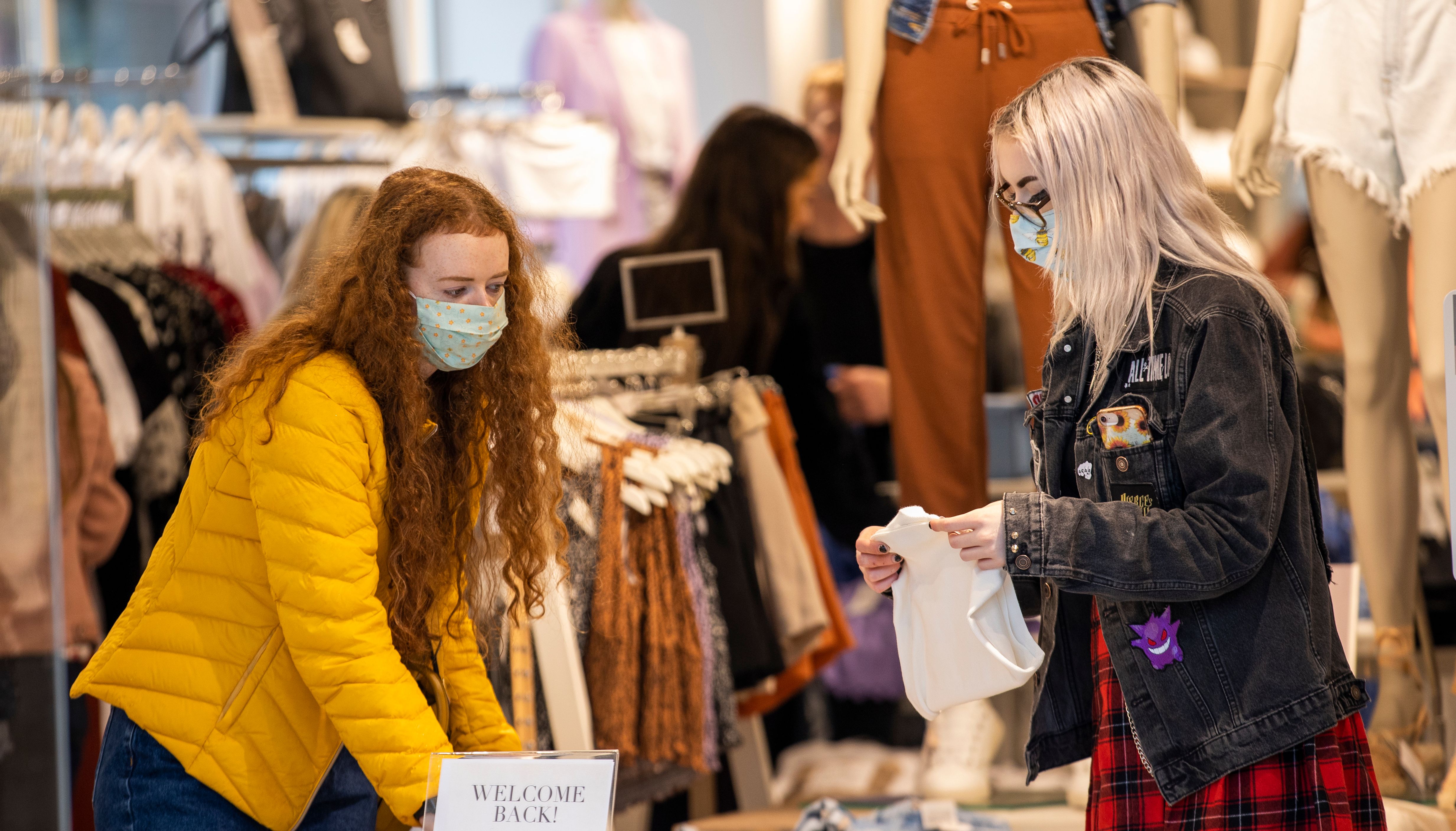 Caitlin Lunch (right) and Anna Kirkwood wearing face masks as they browse in Stradivarius in Belfast City Centres.
Liam McBurney
"Today's announcement follows consideration of legal advice from the Attorney General and consultation with all ministerial colleagues. It moves our response against Covid into a new phase," Mr Swann said.
"With the reduced threat from the Omicron variant, we can move away from an emergency and legalistic framework to a new approach where making safer choices is embedded in our daily lives.
"That means all of us continuing to do our best to cut down risks of infection and transmission.
"It means looking after each other by following the public health guidance. It must always be remembered that taking unnecessary risks with Covid may affect people who are particularly vulnerable to the virus."
Mr Swann warned: "So please do not jump the gun and start behaving as if the pandemic is over. That is not the case."