Published: 13/08/2023
-
15:01
Updated: 13/08/2023
-
15:07
Pubs in England and Wales will be allowed to continue selling takeaway pints after the Government decided to keep pandemic-era licensing rules.
Under the relaxed regulations, businesses were able to serve customers through hatches when they were forced to close in 2020 to restrict the spread of Covid.
---
The rules were due to expire in September but Rishi Sunak is said to have decided to enable them to continue, the Sun on Sunday reported.
A No 10 source told the paper the Prime Minister has "listened to the industry and heard them loud and clear".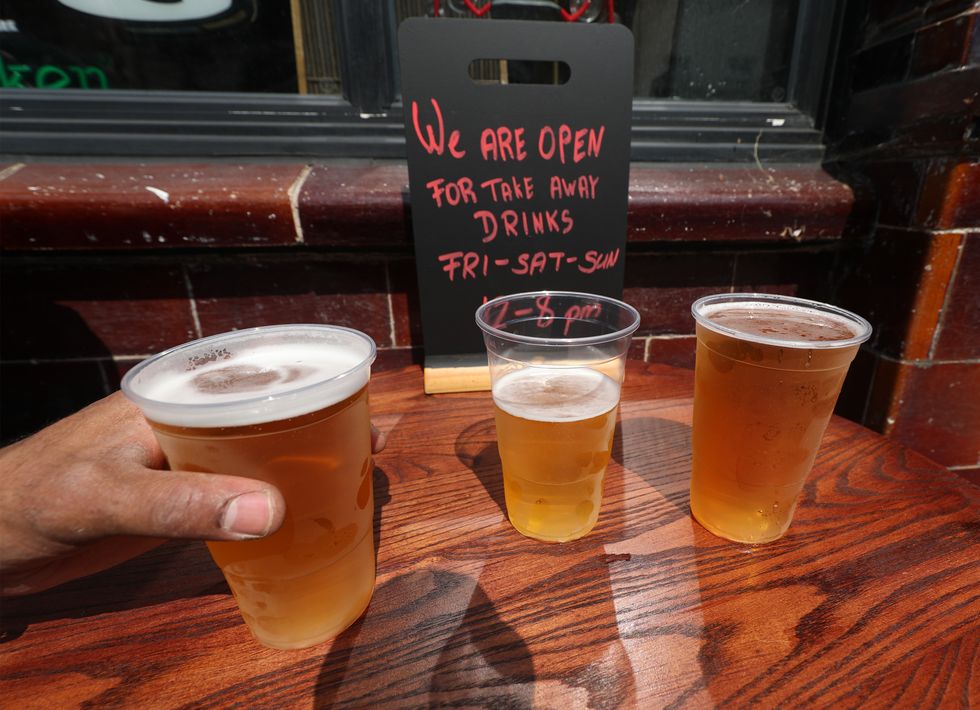 Takeaway pints of beer outside Charrington's Noted Ales And Stout pub in London, as further coronavirus lockdown restrictions are lifted in England.
PA
The move, which was aimed at helping the crippled hospitality sector boost sales during Covid, has already been extended twice.
It means pubs and bars will not need to make a separate application to local councils for the extra licence needed for off-site sales.
Teetotal Rishi Sunak is reported to have personally intervened to keep the legislation in place.
A Number 10 source told The Sun: "Takeaway pints and al fresco dining are not just a much-enjoyed addition to pub menus but also a welcome source of income for businesses recovering from the impacts of the pandemic.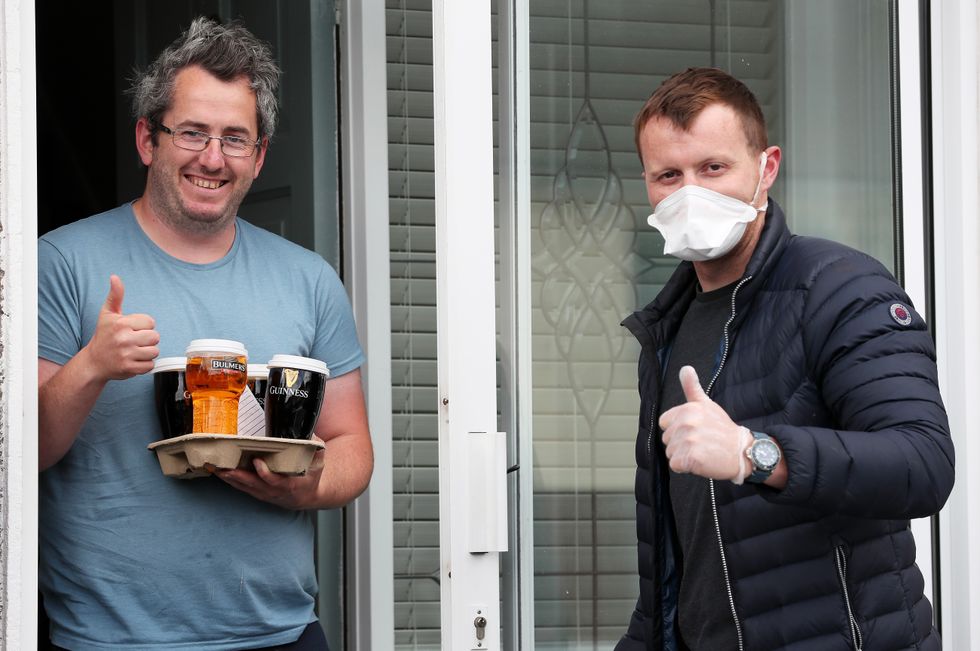 Albert Martin, who's family owns and runs The Willows pub in Glasnevin, delivers pints to Martin Armour after the pub started up a delivery service within one kilometer of the premises during Covid restrictions.
PA
"The PM will always back British pubs. He's listened to the industry and heard them loud and clear - now is not the time to call last orders on takeaway pints and the boost to business that they bring."
Originally due to end on September 30, The rules allow pub goers to drink from plastic cups on the pavements outside the pub.
The Home Office reasoned that resident's groups, local councils and drinks retailers were in favour or a return to pre-Covid conditions.
HOSPITALITY LATEST:
People enjoying take-away pints in Cardiff Bay, Wales on March 14, 2021.
PA
It is predicted that between 8,5000 and 12,800 premises will continue to offer takeaway pints.
It comes after news that there will be an overhaul to the way alcohol is taxed will see hikes of up to 20 per cent on wine, although lower-strength drinks will cost less.
Alcohol will now be taxed based on its strength, sparking complaints from spirits and wine manufacturing groups that they've been unfairly hit.
Prime Minister Rishi Sunak said the move was "the most radical simplification of alcohol duties for over 140 years".
The changes came as the tax on alcohol increased by 10.1 per cent this month, following the end of the alcohol duty freeze.