By Tom Evans
Published: 22/07/2022
-
08:14
Updated: 22/07/2022
-
09:21
The Duchess of Cornwall allegedly made the comment during a 2016 discussion between Prince Harry and his family.
Tom Bower casts light on the discussion in his explosive new biography: 'Revenge: Meghan, Harry and the war between the Windsors'.
---
The investigative journalist writes that Harry met with Prince Charles for advice on how to handle his new relationship with Meghan.
Although the claims have been branded as "nonsense" by sources close to Camilla, Mr Bower alleges that Harry sat down to discuss Meghan's TV career and police protection.
He writes: "During those weeks, Harry met Charles and Camilla at Clarence House.
"In Harry's version, Harry was told that Meghan should continue with her acting career.
"Second, Scotland Yard could not automatically be expected to pay for his girlfriend's 24- hour protection."
Mr Bower then refers to the Duchess of Cornwall's comments, noting: "Camilla remarked, 'Wouldn't it be funny if your child had ginger Afro hair?' Harry laughed.
"Subsequently, Meghan's reaction to that conversation turned Harry's amusement into fury."
Just over a year later, in November 2017, Harry and Meghan announced their engagement and married in a lavish ceremony at Windsor Castle.
The author is also highly critical of TV host Oprah Winfrey, saying that she did not "explore" the alleged comment further.
Meghan said in the interview: "In those months when I was pregnant [there were] concerns and conversations about how dark his skin might be when he was born."
Harry added: "That conversation, I am never going to share. At the time it was awkward, I was a bit shocked."
In the same book, Mr Bower writes about how Meghan was asked to appear on the cover of Vanity Fair's September 2017 issue.
The magazine ran with the headline 'Wild About Harry' on its front page – choosing to focus on the former Suits star's relationship with the prince, rather than her charity work.
When pre-publication copies were sent to the Palace, Meghan is said to have reacted "hysterically" as she "furiously" phoned her PR firm.
In the 2017 culture magazine, Meghan said: "I'm sure there will be a time when we will have to come forward and present ourselves and have stories to tell, but I hope what people will understand is that this is our time.
"This is for us. It's part of what makes it so special, that it's just ours. But we're happy.
"Personally, I love a great love story."
Mr Bower reports that Meghan was livid when Vanity Fair chose to lead their feature on these quotes, rather than focus on their philanthropy.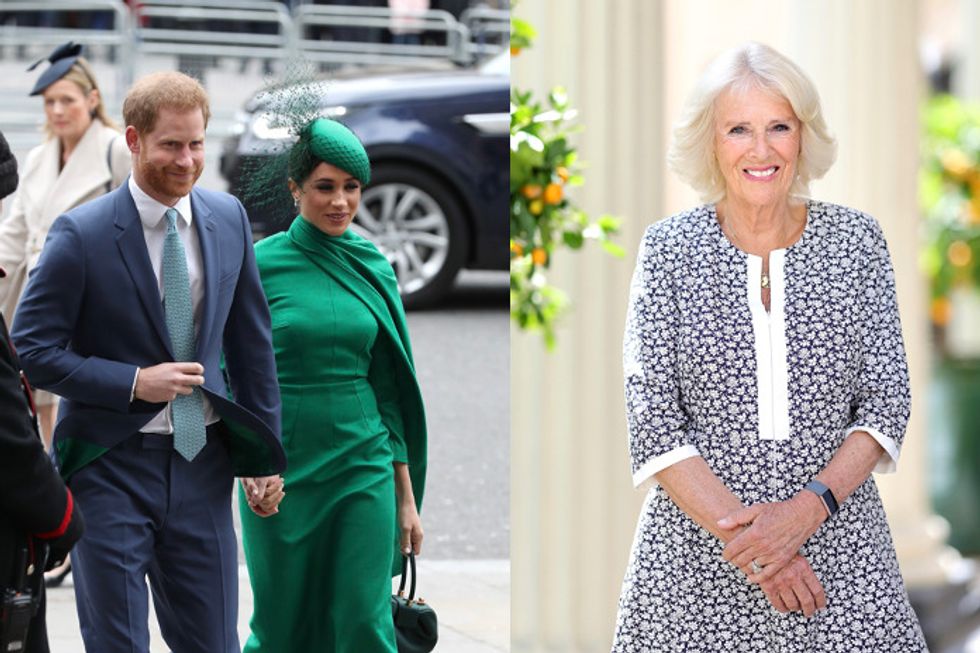 Prince Harry, Meghan Markle and Camilla, Duchess of Cornwall
PA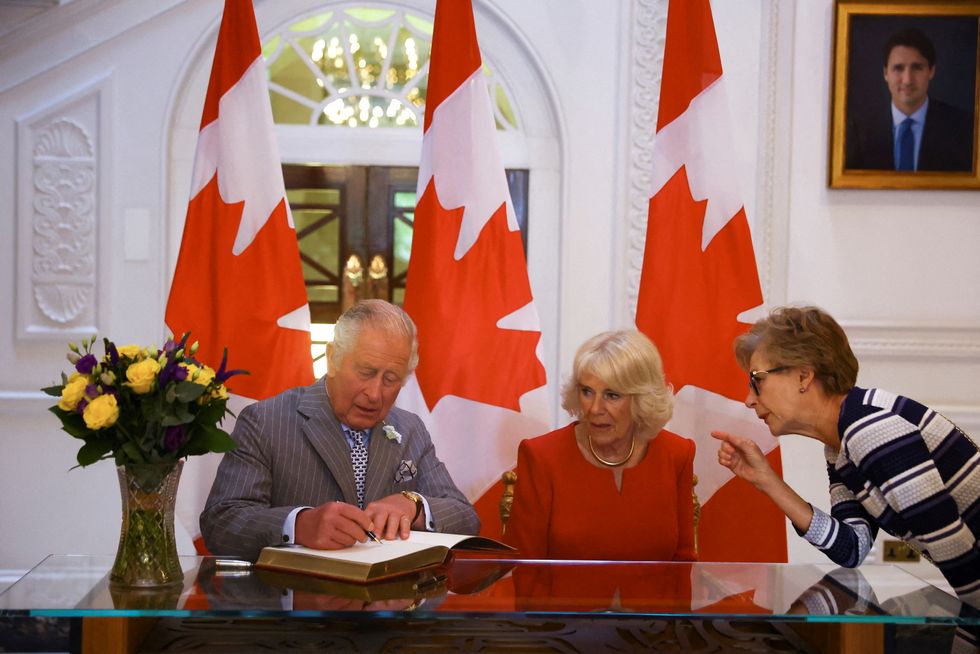 Prince Charles accompanied by Camilla, Duchess of Cornwall
HANNAH MCKAY