By Anna Fox
Published: 28/06/2022
-
21:25
Updated: 28/06/2022
-
22:05
In a panel discussion on Dan Wootton Tonight, GB News contributor Calvin Robinson called for a UK-wide referendum on Scottish independence, exclaiming: "There are a lot of English people getting fed up of this question being asked."
Discussing the First Minister of Scotland's plans for a second independence vote, Calvin said: "Let everyone vote on it."
---
As a self-proclaimed Unionist, Calvin emphasised his willingness to see Scotland remain in the UK.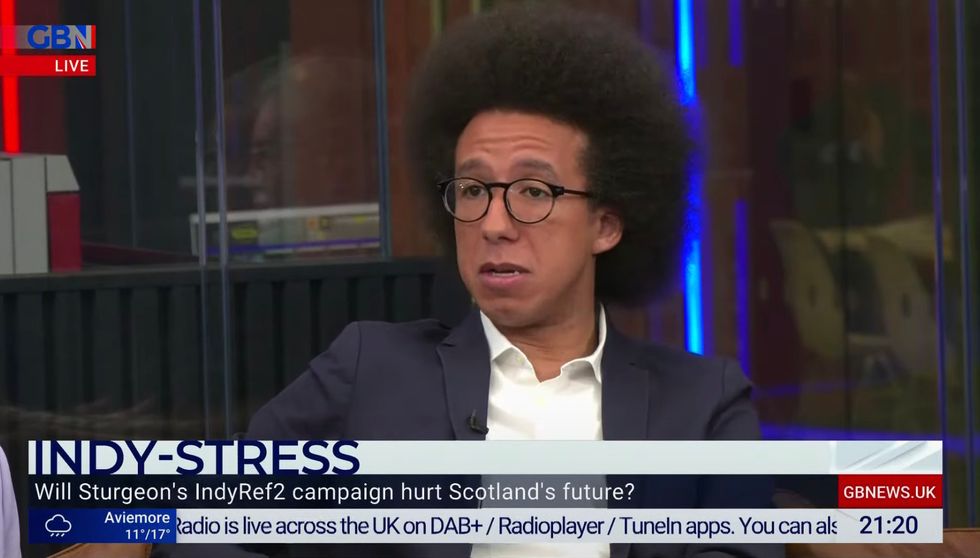 Calvin Robinson called for a UK-wide referendum following calls for a second Scottish Independence vote
GB NEWS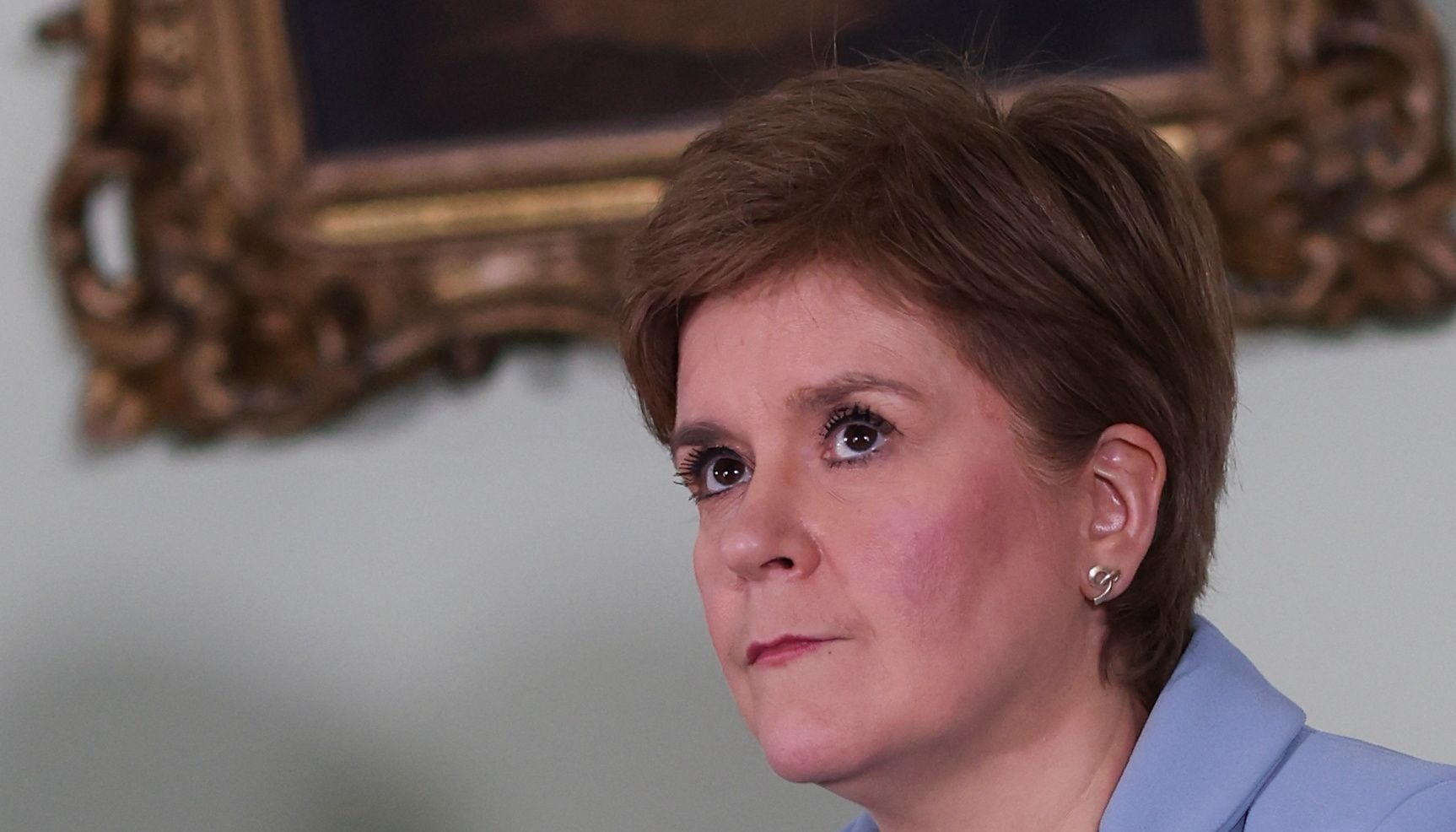 First Minister Nicola Sturgeon addressed Holyrood this afternoon outlining her plans for a second independence vote
Russell Cheyne
The discussion follows the Scottish First Minister's announcement for a second Scottish independence referendum on 19 October 2023.
Ms Sturgeon addressed Scottish MSPs in an address at Holyrood this afternoon, stressing the importance of the democratic rights of the people of Scotland.
The SNP leader maintained her strong stance for a second vote for Scotland, emphasising her determination to leave the UK.
She addressed the chamber saying: "Last May, the people of Scotland said yes to an independence referendum by electing a clear majority of MSPs committed to that outcome.
"The democratic decision was clear."
She went on to discuss how Scotland has ultimately paid the price for being a member nation of the UK, and would benefit from leaving.
Condemning Boris Johnson's Government, the SNP leader said: "I fervently hope the Tories lose the next election.
"They thoroughly deserve to."
Calvin believes Ms Sturgeon will lose the second independence referendum and will pursue a third referendum if that is the case.
Ms Sturgeon pursued her ambition to discuss a Section 30 order with Prime Minister Boris Johnson, which would allow Holyrood to pass laws in areas that are normally reserved for Westminster.
These orders have been used 16 times since the devolved Scottish Parliament was created in 1999, and have allowed MSPs to legislate on topics ranging from the construction of railways to reducing the voting age in Scottish elections.
Ms Sturgeon has asked Scotland's top law officer, Lord Advocate, to ask the Supreme Court if the Scottish Parliament has the power to legislate for a consultative referendum on independence.
The Lord Advocate has agreed and will be lodging the request today.
The court will decide whether it accepts the request and there is no timetable for a decision.