By Anna Fox
Published: 30/06/2022
-
16:19
Updated: 30/06/2022
-
16:28
Employees of BT have voted overwhelmingly to strike in a dispute over pay, the Communication Workers Union announced.
Members of the Communication Workers Union (CWU) at BT and Openreach overwhelmingly backed industrial action.
---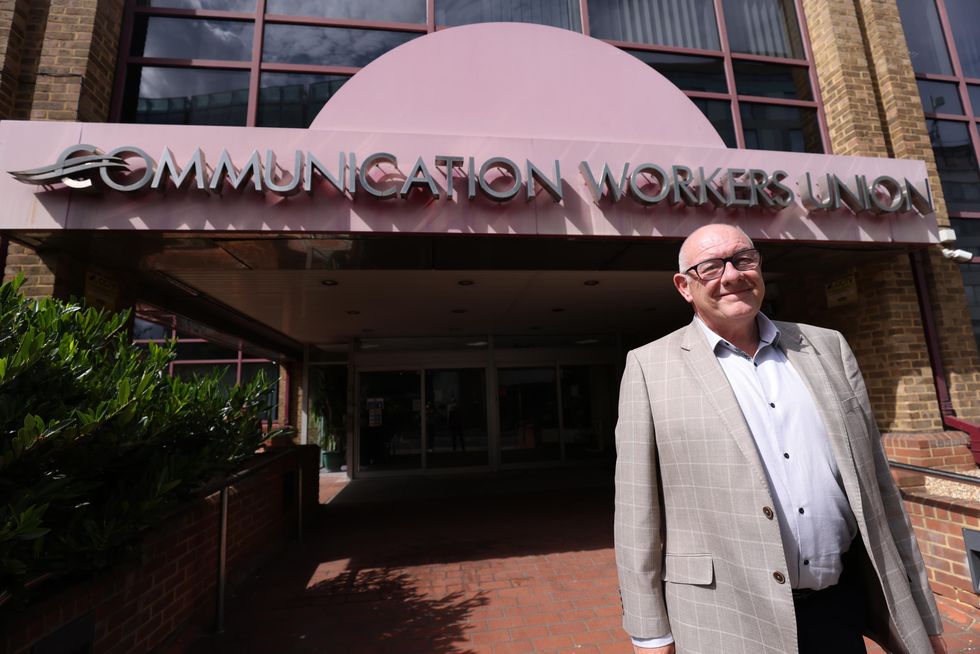 Dave Ward, general Secretary of the Communication Workers Union (CWU) before announcing the result of the ballot of BT workers for industrial action over pay
James Manning
General Secretary Dave Ward said BT was facing the first national strike since the company was privatised in the 1980s.
Mr Ward said it was the first time a group of call centre workers had voted for industrial action.
A vote by CWU members at EE failed by a few votes to reach the legal threshold.
Mr Ward said he expected BT to offer a "significantly improved" pay rise by next week or strike dates will be set.
The announcement of the strikes by staff at the UK's largest telecoms company, follows anger over pay and conditions from postal workers at Royal Mail.
Last week, Britain endured the biggest rail strike in 30 years as tens of thousands of staff took action over a dispute regarding pay and job security.
BT's chief executive Phillip Jansen, who received a 32 percent pay rise last year to £3.5million due to bonuses and share awards, said the company cannot afford to sweeten its staff deal.