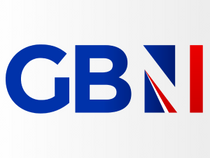 Published: 11/03/2022
-
07:39
The Government is set to unveil plans which call upon the British public to house Ukrainian refugees fleeing the war in their country.
Michael Gove, Levelling Up Secretary, will announce the new scheme on Monday, where he will detail the new humanitarian route that will allow Ukrainians without family links in Britain to take refuge for an initial period of 12 months.
---
Individuals, charities and businesses will be able to come forward and offer their spare bedrooms through a hotline and website, according to The Daily Telegraph.
Following a vetting process, refugees will be paired with the offers of free accommodation and will then be entitled to work, able to claim benefits and access public services
Boris Johnson has said: "On Monday, you'll get from the Levelling Up Secretary, the programme that will allow people to come in, so (if) people want to welcome (refugees) into their own homes, they can do so."
The move comes after Priti Patel came under heavy criticism for her handling of the refugee crisis which the UN described as the worst since World War 2.
The Home Secretary was urged by MPs to relax visa regulations and make it easier for those fleeing to enter the UK.
On Monday, Ms Patel changed the rules so that people will be able to apply online for a visa without having to go to a processing centre to give their biometrics.
But the Refugee Council believed the move "does not go anywhere near far enough" and the British Red Cross are calling for for the removal of visa regulations altogether.
In the face of mounting criticism, a Government spokesman said the details of the new sponsorship scheme were being worked on "at pace".
"The routes we have put in place follow extensive engagement with Ukrainian partners," the spokesman said.
"This is a rapidly moving and complex picture and as the situation develops we will continue to keep our support under constant review."