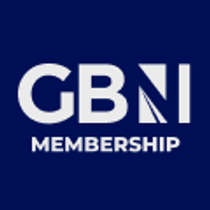 Published: 21/11/2023
-
12:38
Political Correspondent Olivia Utley sat down with GB News Community Editor Michael Heaver to give her insight into the next general election, and exactly when Britain might go to the polls.
Outlining the rumours swirling around Westminster, she explained it could be another year before the vote takes place.
---
Olivia said: "My bet would be on September of next year, which is about as late as Rishi Sunak could push it. The thinking in Westminster is that he will leave it for as long as he possibly can in the hope that in the coming year the economy starts to pick up a little bit again."
Olivia gave her insight into the prospects for both the Tories and Labour at the next election: "I can't even count how many Prime Ministers we've had since David Cameron was first elected in 2010.
"So most people think that the Conservatives are probably going to lose the next election anyway.
"The only sort of glimmer of hope for for the Conservatives is that there is a feeling in Westminster that that Keir Starmer's popularity could be sort of miles wide and and inches deep.
"People I like him because he's not Rishi Sunak, because he's not the Conservatives.
"So far that's sort of been enough for him. He's mainly been standing on a platform of 'the Conservatives and messed things up, I'm going to to put them back in order'.
"Not really an ideological platform, not really 'I have a vision for this country'.
"More just 'I'll do what the Conservatives are doing, but I will do it more competently and and better.
"At the moment that seems to be enough to sustain this enormous poll lead that he's got. But there is a school of thought that believes that as we get closer to a General Election, his actual policies will come under scrutiny a little bit more."