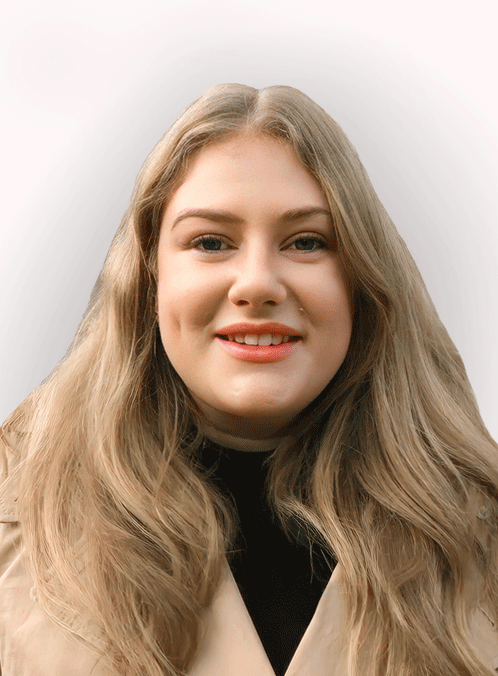 Britain's ugliest dog has been crowned in a light-hearted competition to find the nation's least attractive mutt.
Four-year-old Peggy, a pug Chinese crested crossbreed, was picked out as the star by competition organiser and photography company Parrot Print.
---
She has been given the prize of a makeover and photoshoot after beating seven other pooches and scooping the unflattering accolade. Peggy's owner, Holly Middleton, 36, from Leven, East Yorkshire, told GB News that she's proud of Peggy's win.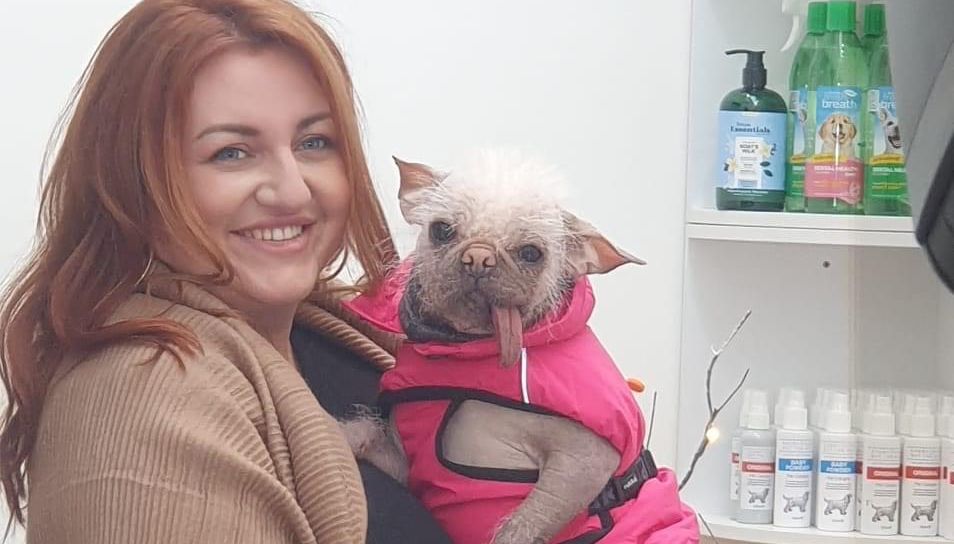 Holly said she was proud of Peggy's win.
Holly Middleton
"Obviously ugly is not a very nice word – I like to think of it as a celebration of uniqueness," said Holly.
"I'm proud of her, we're happy, she's happy. She doesn't know what's going on, she's fine with it all. It's all in good humour.
"I just don't think a lot of people have seen a dog like her. She's a pug cross Chinese crested and her tongue, her tongue's the main sort of talking point.
"It doesn't bother her, she's absolutely fine, she's very healthy, very happy but she just looks a little bit different."
Whilst Holly loves Peggy, many others may not have tipped the pooch for stardom.
She was born as the runt of an accidental litter and was constantly over-looked by potential owners until Holly set eyes on her at the end of 2018 when Peggy was six months old.
It was a love at first sight first meeting for Holly and her family who suspected people looked at her and thought she would be "high-maintenance with health problems".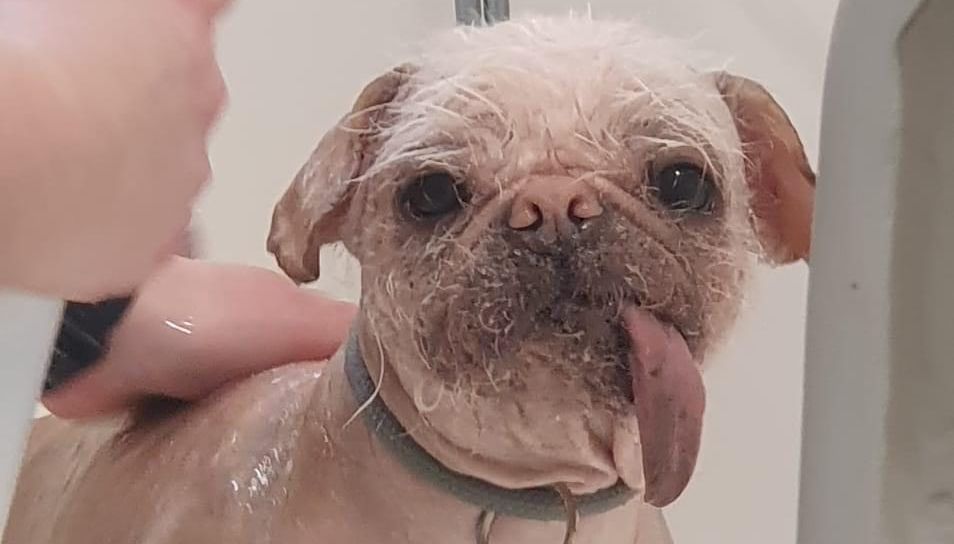 Peggy.
Holly Middleton
Holly told GB News: "She's been a dream, I love her, she's a perfect little addition to the family. She snuffles and snores like a little piggy.
"She can get her tongue out fine and it doesn't bother her in any way at all.
"Prior to her being in this competition and in the papers and on telly, people would whisper amongst themselves, nudge each other, and look at her.
"Since, it's been really positive, and I can't walk 30 seconds down the street in Beverley without people asking for a selfie or to stroke Peggy.
"It's definitely improved from what it used to be."