Published: 23/02/2023
-
12:37
The BBC, ITV and Netflix could soon ban their actors from wearing corsets on their period dramas over health and safety concerns.
Despite being used in many dramas in recent decades, including Bridgerton, Downton Abbey and Pride and Prejudice adaptations, one of the most recognisable items could be soon ditched over fears that the health and safety of staff is at risk.
---
The garment dates back to Ancient Greece, but became a fashion staple in the Victorian era, which began in the 1830s.
In a move to appease young actors, they will now be allowed to wear their own underwear instead of the classic undergarment.
The cast of Bridgerton were reportedly recently informed by producers that they would no longer be required to wear the piece of clothing.
"The corset is famously restrictive, and many actresses have complained to wardrobe departments about damage, both short-term and long, being done after a long 12 to 14 hour day wearing them on set" a source told The Sun.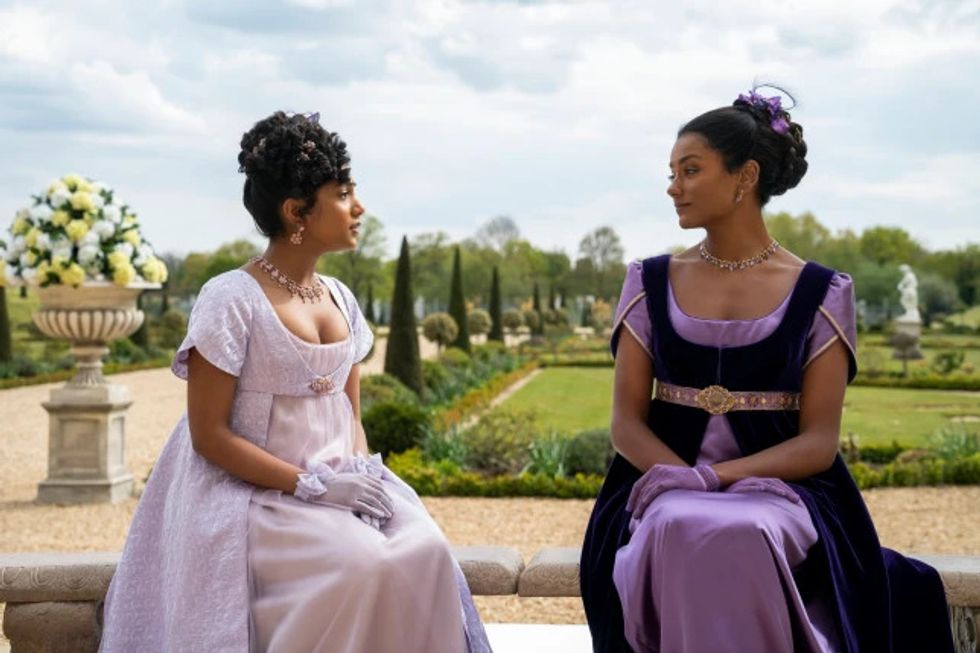 Cast members had complained to producers over how 'restricted' the garment is
Netflix
"Essentially, there were health and safety concerns about keeping women in a pinching corset for weeks at a time.
"'Many stars have reported bruising and even breathing problems."
They added: "In today's increasingly woke world, it's also not great optics to be encouraging women to have thinner waists.
'It may well have been reflective of the time, but broadcasters and streamers want to be seen as progressive."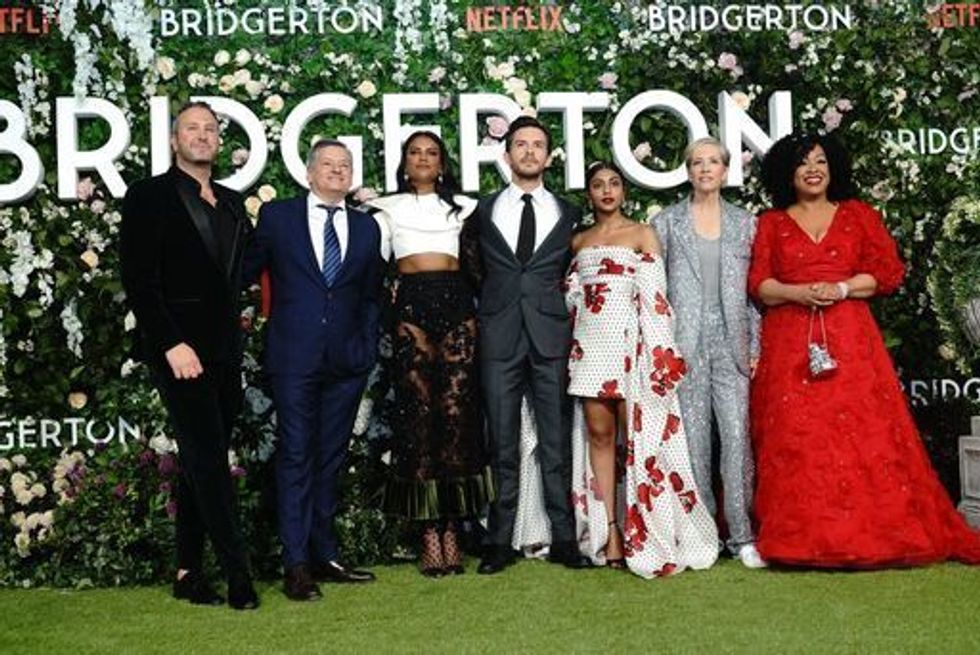 The cast of Bridgerton are said to have already been informed of the change.
Yui Mok
The source said this marked a "big moment in the history of the period drama."
Last year Bridgerton actress Simone Ashley, who played Kate Sharma in the second season, revealed wearing a corset was an intensely uncomfortable experience.
"I realised when you wear the corset, you just don't eat. It changes your body," she told Glamour.
It came after Emma Stone said in 2018 that wearing a corset was "gross" and that she '"couldn't f***ing breathe" while wearing one.
Kiera Knightley, who had worn corsets before for several projects, also said the undergarment was 'positively awful'.
It is reported that ITV have already followed suit, with the BBC "set to join the boycott".