Anne Diamond was diagnosed with breast cancer on the same day she was awarded an OBE, the veteran broadcaster has revealed.
Diamond, 68, joined Dan Wootton on GB News to discuss her hiatus from TV screens.
---
Diamond said: "It hasn't been a world cruise. It's been a fight against breast cancer. That's what it's been.
"It's been a long journey and five months later I'm still not at the end of the journey.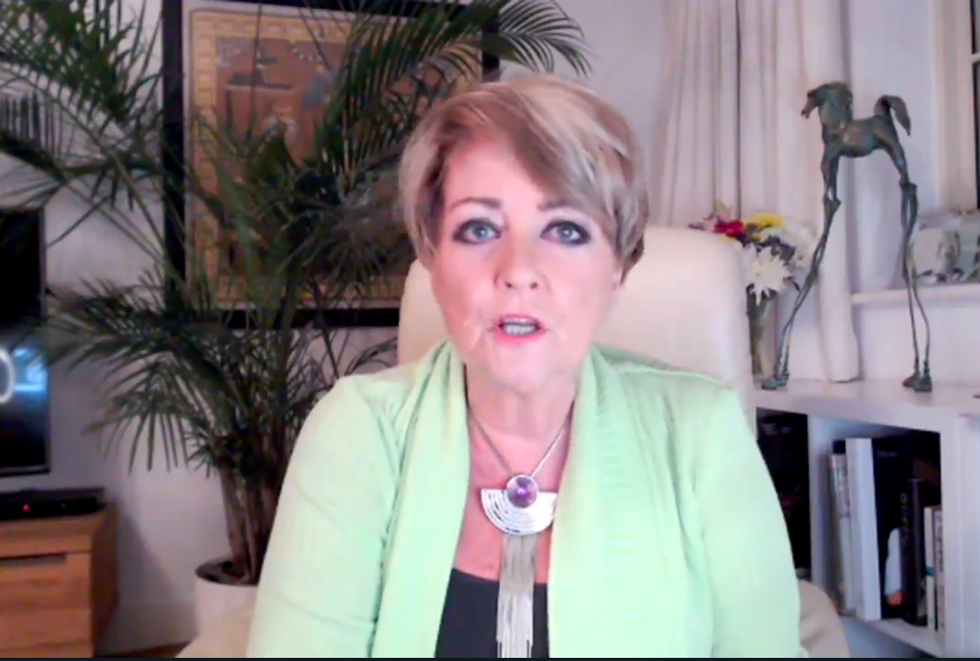 TV legend Anne Diamond fights back tears as she reveals she has cancer
GB News
"But I am through it enough to come back to work."
She continued: "It was so extraordinary. I was brought up Roman Catholic - I am not by the way - I'm very much a lapsed Catholic.
"But, you know, you are sort of taught that if something good happens to you, something bad happens to you to slap you back.
"That morning, I got an email from the Cabinet Office saying congratulations you are to be awarded OBE for my cot death campaign back in 1991."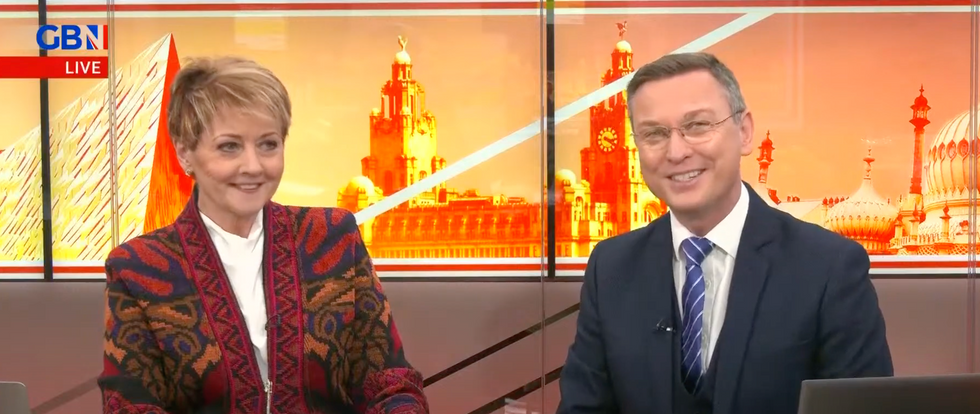 Anne Diamond presents GB News Breakfast with Stephen DixonGB News
Diamond added: "But I knew then, because I'd already seen my GP, that I had to go to a breast cancer screening later in the morning and I thought I would just go for a mammogram and a couple of tests and I'd be free in an hour.
"I spent the entire morning at my local hospital.
"They did everything, biopsy, X-rays, CT scans, a couple of mammograms, everything.
"In the end, by lunchtime, I was still there and a lovely lady with a lanyard round her neck which said MacMillan cancer care and I knew then it was serious and it was on the same day."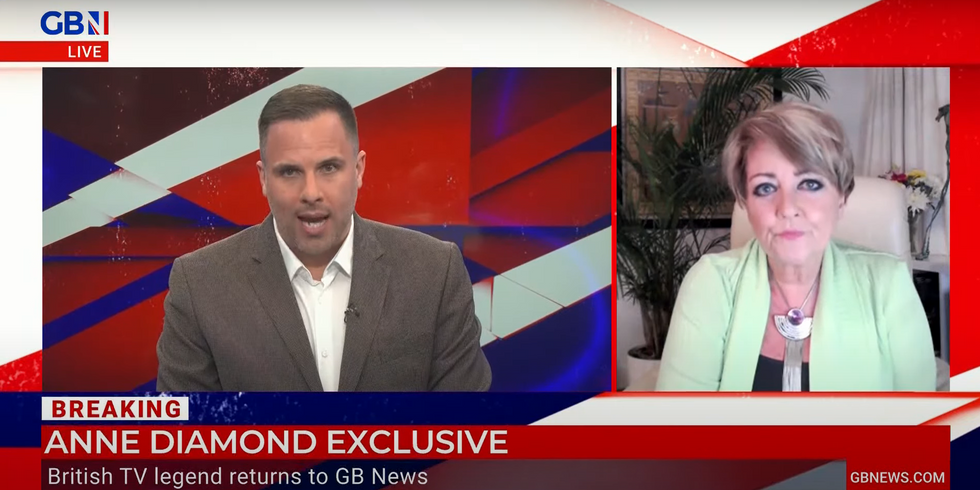 Dan Wootton (left) with Anne Diamond (right)
GB News
Diamond stressed she does not have any advice for people but confirmed she is well enough to return to GB News.
The 68-year-old underwent a nine-hour operation during her breast cancer treatment.
Diamond had been co-presenting Breaking with Stephen and Anne alongside co-host Stephen Dixon from 6am at weekends.
The presenter is set to return to GB News this weekend.