Esther Mcvey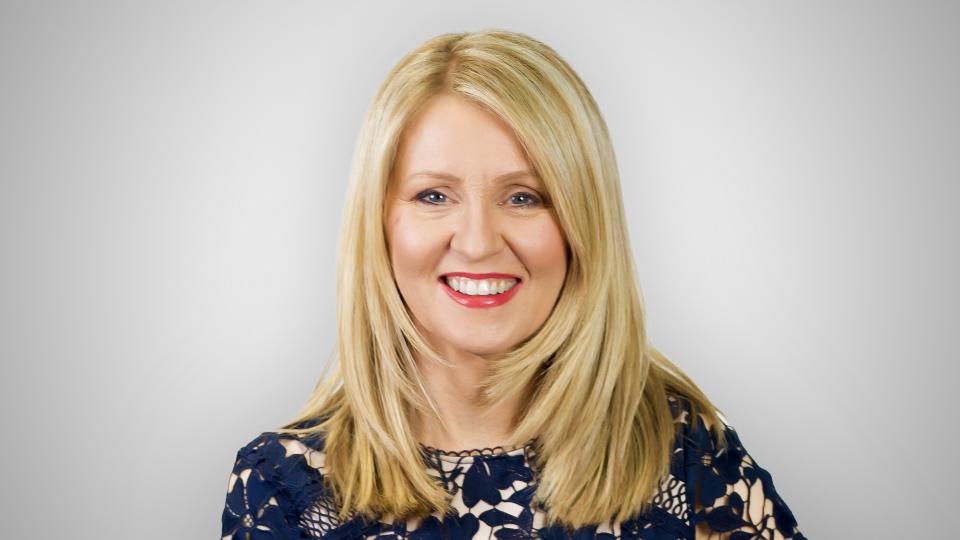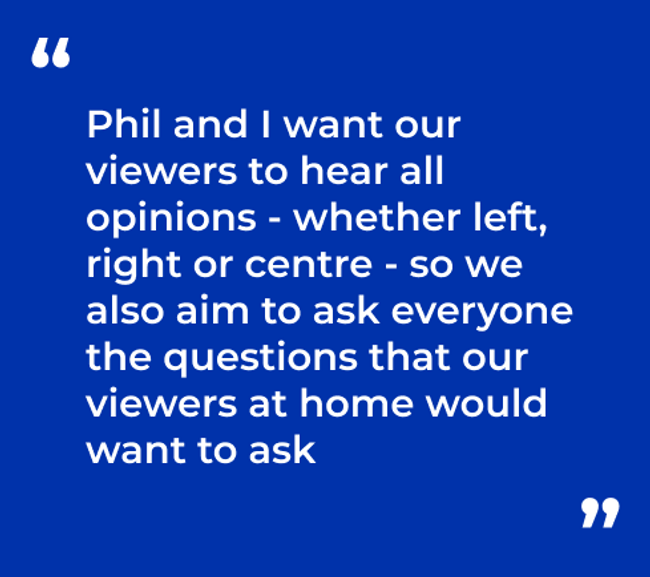 @EstherMcVey1
I was born in Liverpool and I've always lived up to all the stereotypes of being a Scouser - I love music, theatre, football, laughter, and a good night out – but then I became a Tory! I blame (Labour politician) Derek Hatton. That said, up until the 1950s, Liverpool returned more Conservative MPs than any other city. In 2010 I was returned as the first Conservative MP on Merseyside since 1997. Since 2017 I've been the MP for Tatton, Cheshire.
Q&A:
Who has influenced you most?
I was a Barnardo's child until I was 4½, so that had a big impact on me, and probably led me to politics in an indirect way. It was certainly the origin of my sense of social justice, fairness, and just how vital it is to provide that kind of support in society. I'm still a passionate supporter of Barnardo's of course. Their unconditional support, given without judgement, has transformed the lives of millions by helping them get back on their feet.
A major role model in my life was my ballet teacher, Miss Dorothy Prior, an Australian single mum of two children who was widowed in the war and came to Liverpool to start a new life. She set up a dance school in Woolton and I met her aged six. She was a disciplinarian with a wicked sense of humour and a strong sense of direction, so she was a key influence in my life.
How did your career lead you to politics?
I studied law but instead of becoming a barrister I pursued a path in the media. I did a postgraduate radio journalism course at City University in Londonand spent over a decade presenting a wealth of wonderful television programmes, even hosting GMTV with GB News' very own Eamonn Holmes. I worked with a great selection of wonderful people, eventually leaving to set up my own business.
It was partially down to my ballet teacher Miss Prior - her ambition and her support of women - that I set up a business women's network in my 30s, encouraging and enabling women in business. This eventually grew into the biggest business women's network in the north-west and also prompted me to set up the charity If Chloe Can, which provides career advice to school pupils.
Tell us about your political career so far
I have served in three different Cabinets under three different Prime Ministers: David Cameron's as Minister of State for Employment, Theresa May's as Secretary of State for Work and Pensions, and Boris Johnson's as Minister of State for Housing.
I even had a spell in the Whips' office as Deputy Chief Whip and held the office of Treasurer to Her Majesty's Household.
I am proud to be the MP for Tatton Cheshire
Tell us about your show on GB News?
I've had a lot of experience of the workings of Parliament, and insight of the minds of politicians, so I try to bring that depth of understanding to GB News so I can share it with the viewers.
Even though Phil and I are both Conservative MPs, we want our viewers to hear all opinions - whether left, right or centre - and we also aim to ask everyone the questions that our viewers at home would want to ask.
We've had all sides of the political spectrum on our show, ranging from Richard Tice, founder of Reform, veteran Labour MP Margaret Hodge, and former Respect Party Leader George Galloway, to Leader of the Alba Party Neale Hanvey, former leaders of the Lib Dems Tim Farron and Vince Cable, RMT boss Mick Lynch, and former Prime Minister Boris Johnson.
The important thing is to listen to everyone's different point of view respectfully. We always aim to get the best guest for our viewers.
Aside from politics and GB News, is there time for anything else?
Outside of work, I love food and cooking, so was devastated when I became dairy intolerant, but I've learnt to adapt so all's well again now. I love gardening, renovating houses, and going to the cinema and theatre.
Phil and I got married in a Covid lockdown wedding in September 2020.
What's it like being married and working together…..
He's my best friend so I enjoy having the extra time with him - it's just that this extra time is shared with thousands of other people on our TV show. Any fall outs are real, any laughter genuine. Also, I've done TV before whereas Philip hasn't so I'm quite enjoying having the dominant role!
What advice would you give to your younger self?
Give everything a go. Always think to say yes before no.
What characteristic do you value most in other people?
Kindness.
What characteristic do you dislike most in others?
Negativity.
Best quality?
Optimism.
Worst characteristic?
Not much patience.
What do you most love about Philip?
Philip is the most solid person I know. If your back was against the wall, the person you'd want at your side is Philip. He's robust, resolute, and unrelenting.
He's a little tiger, my little tiger.
Phil's most annoying habit?
His addiction to horse racing. Don't get me going.
Best and most frustrating thing being an MP?
Best thing - being able to help people and solve problems. The most frustrating is having to take abuse from people you don't know.
Best thing about Tatton?
The people. They're salt of the earth, have-a-go-type of people. Their enthusiasm is contagious. And the place is stunning, the pubs glorious and the town high streets buzzing.
Are northerners different?
The caricature of friendly chatty people up north is born out of the fact it's true. That could be because we have more of our day to ourselves - we're not stuck on trains commuting or doing long drives to the office - so we have more time for ourselves and for one another.
Biggest misunderstanding people have about politicians?
Thinking that they are 'all in it for themselves' where I'd say quite the opposite is true. Most have a passion and belief in something and want to give voice and a platform to that.
Tell us something most people don't know about you?
I love DIY and gardening - which is fortunate because Philip doesn't like either!