Darren Mccaffrey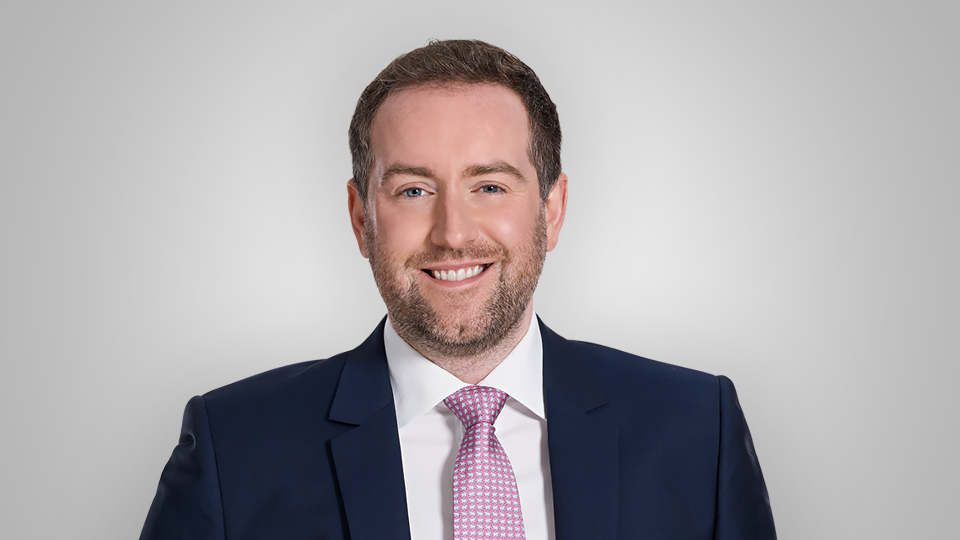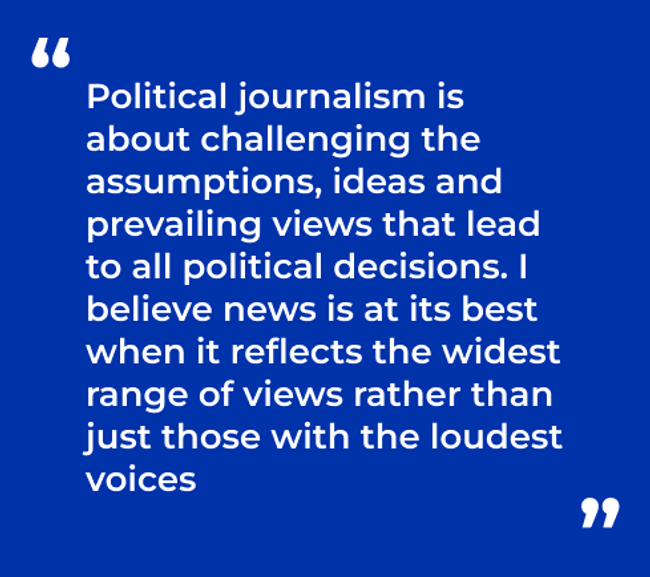 @darrenmccaffrey
I'm Darren McCaffrey, Political Editor and Breakfast Presenter at GB News. I grew up in the most westerly part of the UK, in a remote part of Northern Ireland. When I say remote, I mean remote – three miles from the nearest small village. I left home to study politics at Bristol University, a city I fell in love with.
After various bits and bobs of work, including at Stormont, in a chicken factory and stacking shelves, I turned my hand to journalism. Studying it at university in London before getting a job at Sky News.
Mostly based at Westminster, I covered politics for the best part of decade, including three general elections and three referendums. Following the Brexit vote, I was then sent to Dublin to become Sky's Ireland correspondent. It wasn't all about the Irish border, I also covered a whole range of stories from the abortion referendum to a papal visit.
In 2018 I left Sky to move to Brussels and to Euronews – a 24 hour European news channel. My remit was huge and challenging, covering all the EU institutions and also national politics across most of member states. It meant a lot of traveling and getting to know the diverse different circumstances in 28 different countries.
Now I find myself back in the UK, ready to dive back into the politics of these islands, of our country.
Q&A:
Outside of politics, tell us what matters to you?
I'm from a large Irish family with dozens of aunts and uncles and many, many cousins. That network of support, care and love is something that means the world to me.
What advice (if any) would you give your younger self?
Be bolder. Go further, push yourself harder and always ask for more.
Your most memorable moment growing up in your hometown?
Unfortunately for most of my childhood, the most memorial things were terrible; bombings, shootings and violence. What's great today for kids growing up in Fermanagh is that life is so much better than it has been for decades – and we should be thankful for that.
What makes Great Britain great?
The people. From John O'Groats to Lands End, the British are compassionate, generous, tolerant, innovators, respectful and great company.
Why is debate and balanced argument important to you?
No one view or idea should ever be fixed. Instead we should all constantly challenge ourselves to be open to challenge – to debate our views, to listen to others. In the end, that is how the best ideas take shape.
What does it mean to you to be a newsreader?
It's an honour. To be invited into people's homes and listened to is a real privilege, and it is something I will never forget.
What career would you have pursued if it hadn't been for the newsroom
Now that's a good question. I always quite fancied running a pub.
Why have you decided to join the GB News family?
The chance to debate the big issues facing the country, to get the widest range of voices from across the UK, and the incredible team that has been assembled. Everything about the new channel excites me.
How would your family describe you?
Definitely a contrarian pain in the backside, but hopefully fun too.
Name somebody that you have always wanted to interview? Or debate with? And why?
The Queen. We are all Elizabethans, what an incredible reign. Also she has never given an interview before, so it would be quite the scoop.