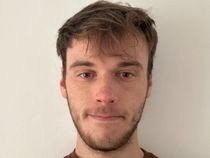 By Ben Chapman
Published: 12/04/2023
-
17:12
Updated: 12/04/2023
-
18:35
A major limitation of the UK-France migrant deal has been exposed, according to GB News' Deputy Political Editor.
It comes after a French warship ordered a passenger ferry to move aside so it could take 90 migrants to the UK, according to a report.
---
The Spirit of Britain ferry was forced to move aside so the French vessel could hand over a group of migrants to a Royal Navy boat.
The incident took place just before 10.30am on Sunday, according to the Daily Mail.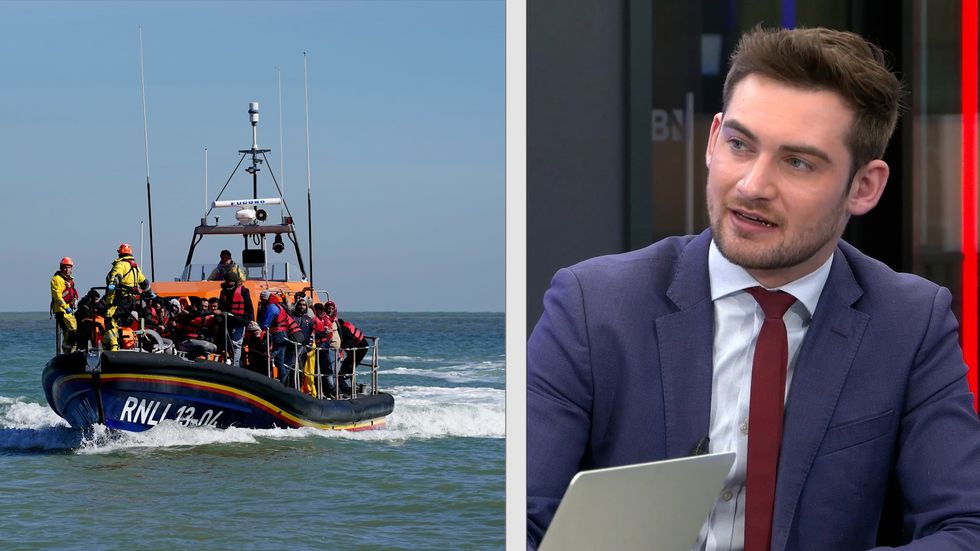 An incident involving a group of migrants on the Channel has exposed a 'limitation' in Britain's deal with France
PA / GB News
The French vessel's move has drawn criticism after Rishi Sunak agreed "unprecedented measures" with Emmanuel Macron in a bid to tackle migrant Channel crossings.
GB News' Tom Harwood says the move exposes a "limitation" of the deal, with French authorities doing little to intercept the migrants as they headed for British shores.
Speaking to Andrew Pierce and Dawn Neesom, he said: "This really exposes the limits of the deal that have been reached with France, as they are really land-based deals rather than water-based deals, if you want to put it in those crude terms.
"The number of patrols across beaches has massively increased. We now have joint patrols, part funded by France, part funded by the United Kingdom.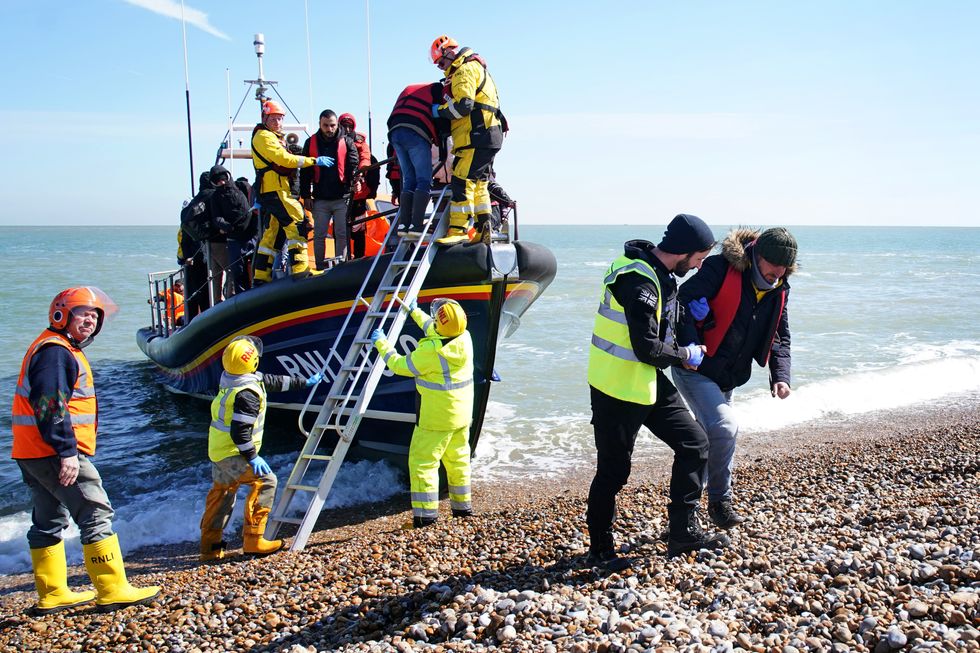 A deal with France is seeing the construction of a detention centre
PA
"A detention centre is being constructed in France as well. However, as soon as any migrant gets into the water, suddenly the French put their hands up and say 'not our issue, this is now a British issue'.
"They clearly don't want to be taking them back and there is no returns agreement between the United Kingdom and France. It's something that might be worked on in a multilateral way in the coming years.
"That's something Sunak has been trying to achieve and the forum for achieving that might be something called the Calais Group, which is Northern European countries that meet biannually."
Detailing the "unparalleled" deal last month, the Government said the plans "deliver" on Sunak's pledge to stop small boats.
Tom Harwood added that he does not expect the deal to be enhanced any time soon as many Britons demand a returns agreement with France.
He said: "As things stand, as soon as a migrant boat can get into the sea, even if it's only a few feet in, even only an inch, the French will not touch it."
Bemoaning the trend of migrant Channel crossings, Dawn Neesom hit out at authorities for missing the boats.
In response to Tom Harwood's remarks, she said: "It's astonishing. They miss all these boats. How many thousands come over here?
"And yet one British trawler in the water, and that's it, we're in trouble."
The French warship's move to divert the passenger ferry has been criticised, with a fisherman telling the Daily Mail that the operation could have cost lives.
He said: "Visibility was down to 100 metres because of heavy fog. The French warship made an erratic course through the shipping lane after telling the ferry to get out of its way.
"The sole aim of the operation seemed to be getting the two migrant boats out of French waters and handed over to the British as swiftly as possible."